Over the past year, the topic of "nuclear threat" has become a trend in the West, this is facilitated by the US withdrawal from the INF Treaty and Washington's desire to "democratize" Iran and the DPRK. Therefore, everyone who moves in the fairway
policy
USA, mention this topic in one form or another. The main thing is that she does not leave the information space.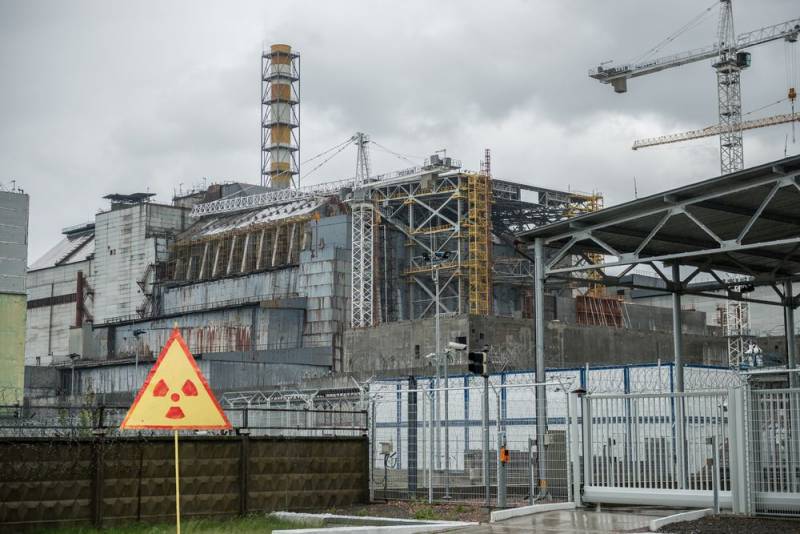 For example, in Norway they love
narrate
about sunken Russian and Soviet atomic submarines, and the President of Ukraine Vladimir Zelensky, so generally
has opened
Chernobyl exclusion zone for tourists, amid upcoming early parliamentary elections.
And now, already the British daily newspaper Daily Mail reports on the suicide of the liquidator of the Chernobyl accident Nagashibay Zhusupov from the Kazakh city of Aktobe, after watching the series "Chernobyl". This series was shot by the HBO American cable and satellite television network, which is part of WarnerMedia Corporation.
It turns out that Zhusupov committed suicide at the end of June 2019, but became interested in this case only now. This is understandable, because the media in the West have already gone through a lot of informational issues, since they must generate a "nuclear danger" on a daily basis.
According to the liquidator's daughter, shortly before his death, Zhusupov watched the Chernobyl series "with tears in his eyes," because what he saw reminded him of his victim. This is how the Daily Mail described the situation.
In turn, the head of the Chernobyl Disabled People of Aktobe Oblast public organization Bakitzhan Satov told the weekly Kazakhstani newspaper Aktobe Times (owned by FEST LLP, which was founded by the Association for the Protection of Entrepreneurs' Rights and Anvar LLP) that Zhusupov was one of the first reserve soldiers mobilized as liquidators at the Chernobyl nuclear power plant.
He specified that Zhusupov was at the fourth unit of the Chernobyl nuclear power plant, next to the burning reactor. Later, Zhusupov served at the "Semipalatinsk nuclear test site", where nuclear weapons were tested, which caused his health to be seriously shaken.
Satov added that for many years Zhusupov had been trying to get an apartment from the state and since 1997, together with his wife and five children, he lived in a dormitory room. The liquidator stood in line for housing for more than 10 years, but then found out that he was "removed" from this line. Then Zhusupov sued to restore his priority for the apartment. He suffered from severe headaches.
The last time I saw him, he regretted that he could not achieve expansion (living space - ed.)
- said Satov.
It should be recalled that the series "Chernobyl" caused an ambiguous reaction in the post-Soviet space. For example, in Russia, many consider the series a hoax and call for restricting access to it and imposing sanctions on its creators.