Recently we
Reported
how the TV presenter of the Georgian television company Rustavi-2 Georgy Gabunia insulted Russian President Vladimir Putin on the air of his author's program. And now, already from the expanses of "independent" Ukraine, they report that the presenter
News
"24" TV channel Artem Ovdienko decided to follow in the footsteps of Gabunia and published a video with an obscene appeal to the Russian president and the announcement of the Kiev – Tbilisi television bridge ("24" - "Rustavi-2" TV channels).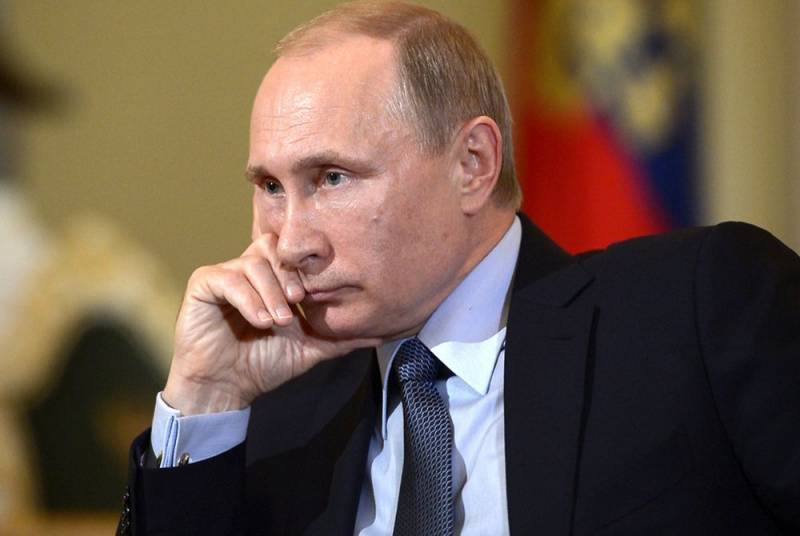 Ovdienko began his appeal with insults and wishes for death to Putin. He said that he would drink good wine "with this Georgian colleague" on this joyful day. "
But until your botox has completely eaten your brain, explain one thing to me, why are you crawling towards us? What does it take to you that it doesn't sit exactly on your flabby priest, that you climb and climb to us? To us, to Ukraine, Georgia, Moldova. Yes, in your country you have problems above the roof. It's not the flood that your Ministry of Emergency Situations slept through, so the old Soviet submarine is drowning in you, which you repainted and "call it with a blue eye" a modern formidable weapon. As if not another plane assembled from g ... and sticks, you crash, so the next 1000-kilometer oil pipeline becomes clogged
- continued the Ukrainian journalist.
After that, the journalist again switched to defiant obscene language in relation to the Russian statesman. Therefore, we do not cite them for ethical reasons, as well as compliance with Russian law. After that, Ovdienko promised that very soon the Russians would tell Putin all this themselves.
But while they are silent, you crawl towards us with your (obscene word - ed.) Brotherly love, therefore we need to consult with the Georgians how you and your (obscene word - ed.) Russian world need to fight back
- said Ovdienko.
Ovdienko completed his appeal with the announcement of the Kiev-Tbilisi television bridge (24 TV channels - Rustavi-2), which will be held on July 12, 2019 at 19:00 Moscow time. He specified that the broadcast will be conducted on social networks.
You can watch the Russians, but for this you will receive a certificate from the Russian Orthodox Church on the reliability of spiritual bonds, assure at work of your party organizer "United Russia" and then present it to the FSB so that they give you a coupon for a two-hour Internet connection
- summed up the Ukrainian "patriot".
It should be noted that the video was recorded in the studio, although the logo of the TV channel is not on the video itself. At the same time, Ovdienko himself signed the video with a comment "How to get leave from the leadership at your own expense", adding that this is "an unofficial version of the announcement of the teleconference". At the same time, on the website of the TV channel "24" there is no such teleconference.
Ovdienko's trick can be considered another provocation directed at Putin and all those people who support the Russian leader. The Russophobes have run out of arguments, they have no choice but to hiss viciously and powerlessly, demonstrating their "culture" and base "patriotism".