Talking about lustration and the procedure itself has become a national trend and a favorite pastime for everyone who comes to power in Ukraine in recent years. For the first time, Ukrainian "patriots," under the leadership of former President of Ukraine Petro Poroshenko, took advantage of the cleansing of power in 2014, when they cleaned offices of accomplices of the "Yanukovych regime". And now the new "guarantor of the nation", Vladimir Zelensky, is going to arrange a lustration to Poroshenko himself and his entourage, depriving them of the opportunity to occupy government posts.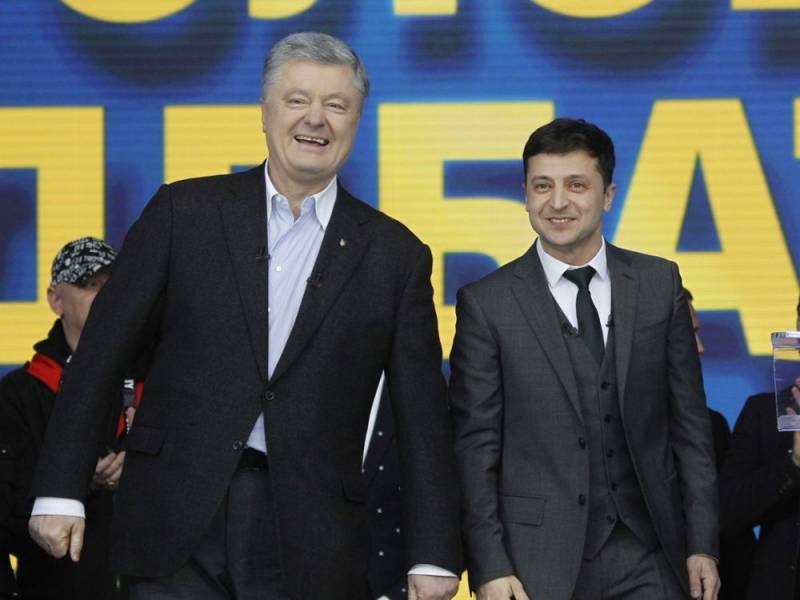 On July 11, 2019, Zelensky announced the need to cleanse the government once again and lustrate all those who have been or have been in power since the victory of Euromaidan.
We are accused of wanting to cancel lustration. So that everyone understands, we are not going to cancel lustration - we propose to strengthen it.
- stressed Zelensky.
After that, a bill from Zelensky materialized in the secretariat (office) of the Verkhovna Rada of Ukraine aimed at lustration of Poroshenko and his entourage. The bill has already been registered and is awaiting consideration by parliament.
In order to stop further abuse of power, one's official position in the performance of official duties, in order to avoid responsibility for actions aimed at enriching oneself, the bill expanded the categories of posts for which measures are taken to clean up power (lustration), and also clarified some criteria for cleaning authorities.
- said in an explanatory note to the bill.
According to the proposed amendments to the law "On the purification of power", all members of the Cabinet of Ministers of Ukraine, the Verkhovna Rada of Ukraine (including Speaker Andrei Parubiy), heads of the General Prosecutor's Office, SBU, fiscal (tax), customs and antitrust departments, as well as defense enterprises fall under lustration who held their posts from February 23, 2014 to May 19, 2019.
It should be noted that the overwhelming majority of the country's population accepts such measures with approval. Since, according to people, the majority of high-ranking officials did anything, they just did not fulfill their duties properly. So we will be watching with undisguised interest the further development of events. We remind you that on July 21, 2019, Ukraine should pass early parliamentary elections.