The head of the Ministry of Industry and Trade (Ministry of Industry and Trade) of Russia Denis Manturov said that the Aurus showroom (salon) in one of the towers in Moscow City will be ready for opening by August 2019. Moreover, a maximum of 5-6 executive cars will be sold to commercial customers due to intensive shipments for top government officials.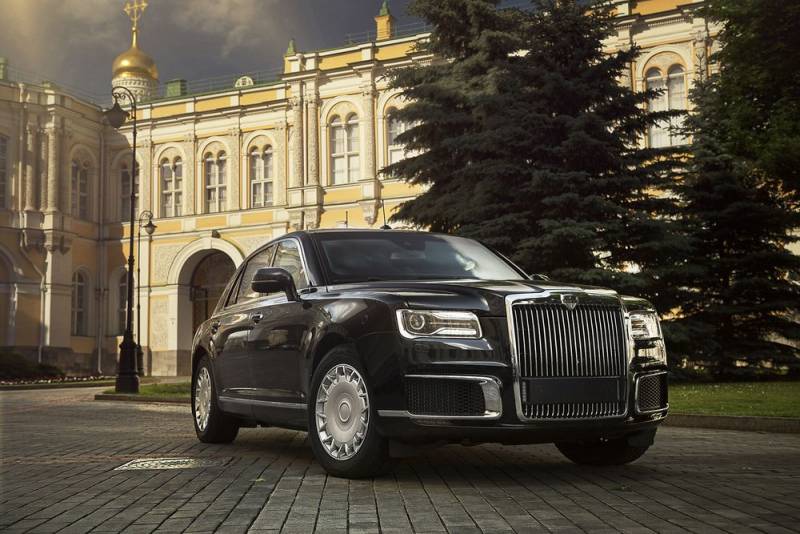 Manturov spoke about this in an interview.
RIA News
, adding that Aurus also has a substantial number of foreign buyers. After all, Aurus is not inferior in fuel consumption to foreign analogues and is quite competitive with the BMW 7 Series with an engine capacity of 5 liters.
I think by August the showroom will be ready for opening. The showcase will be on display in a new, blue color
- explained Manturov.
A maximum of 5, maybe 6 cars will be sold to commercial customers. These are our
policy
but not from the government. Today the park of the main customer is very intensively replenished, and our main load falls on the second half of the year. Mass shipments are coming from August
- the minister added.
Manturov said that the speaker of the Slovak parliament, Andrei Danko, was recently interested in the possibility of acquiring a car. There are customers from the Middle East. He emphasized that one of the advantages of Aurus is that the design of the serial car originally included decisions on the reservation, therefore, the "armor does not eat up" the internal space. He cited the example of luxury Mercedes products, where after booking the difference becomes very noticeable, i.e. the internal space is significantly reduced in volume.
It should be recalled that in April 2019 one of the Aurus dealerships, Avilon, announced that the start of sales through dealerships will begin in 2020. At the same time, the Ministry of Industry and Trade began to accept pre-orders for the Aurus Senat Limousine L700 limousine and the Aurus Senat S600 sedan on February 15, 2019 through Avilon and Panavto. Prior to this, the orders were taken by the manufacturer itself - Aurus Motors.
The Cortege project is a family of luxury cars manufactured under the Aurus brand. The family (product line) includes: limousine, sedan, convertible, minivan and SUV. In addition, there is talk of creating a motorcycle. For example, Manturov said that the prototype of the Aurus motorcycle will appear no earlier than 2021, specifying that the Kalashnikov concern takes an active part in the development.
Manturov added that in his department there is Aurus and he has already covered about 11 thousand kilometers. The car is taken away for inspection while the minister is on business trips. At the same time, the minister did not hide that during the trial operation of the machine certain technical issues arise.