The Georgian TV channel Rustavi-2, which is associated with the name of the fugitive President Mikheil Saakashvili, resorted to a brutal provocation, the purpose of which was to aggravate already tense relations with Russia.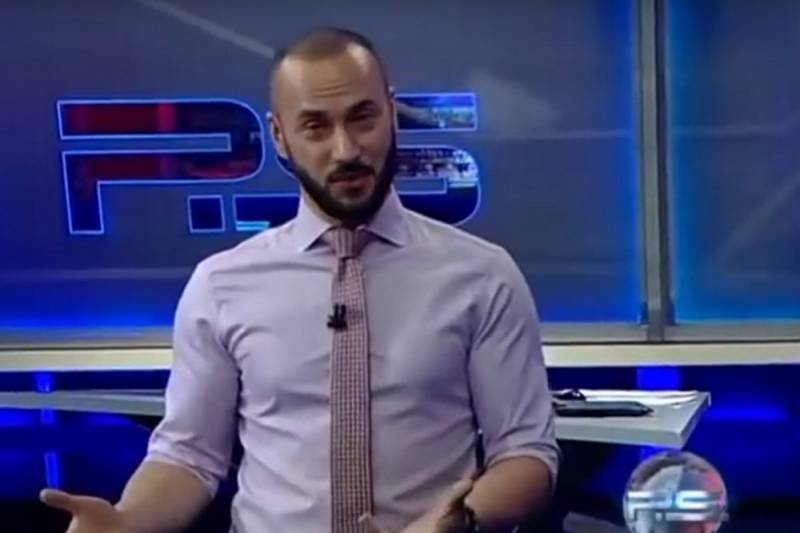 One of the channel's leading ones, a certain Georgy Gabunia, began Sunday evening broadcast of his PS program with swearing at the Russian leader Vladimir Putin. Corresponding video
опубликовал
Russian journalist Dmitry Smirnov on his Twitter account.
The host's act provoked the indignation of the residents of the Georgian capital, who on the night after the transfer gathered near the building of the television company and threw eggs and bottles at it.
The participants demanded to dismiss the host and dismiss the Rustavi-2 CEO Nick Gvaramiy, who, commenting on the host's trick, said that he considered the broadcast unacceptable, but "shared the host's position."
The management of Rustavi-2 decided to suspend broadcasting until "until the security of the TV channel is protected."
The press service of the television company issued an official statement in which the leadership apologized for the words of the journalist.
Gabunia's trick, made not from the great mind of a Georgian journalist, caused a huge resonance in the country: the first persons of the state — the president and the prime minister — had to speak with condemnation of his behavior.
Recall that this morning, after the completion of the last Aeroflot flight from Tbilisi, air traffic between Russia and Georgia ceased.