Almost daily on the Web, from a variety of sources, information appears about non-combat losses in units and units participating in the "Combined Forces Operation" (DUS) in the Donbas, although the Ukrainian authorities are trying to hide it. For example, it became known that on July 5, 2019, a soldier of the 30th Armed Forces brigade of the Armed Forces, during a quarrel arising out of ideological and other disagreements, opened fire from a machine gun at the militants of the Nazi unit "Azov" (banned in Russia).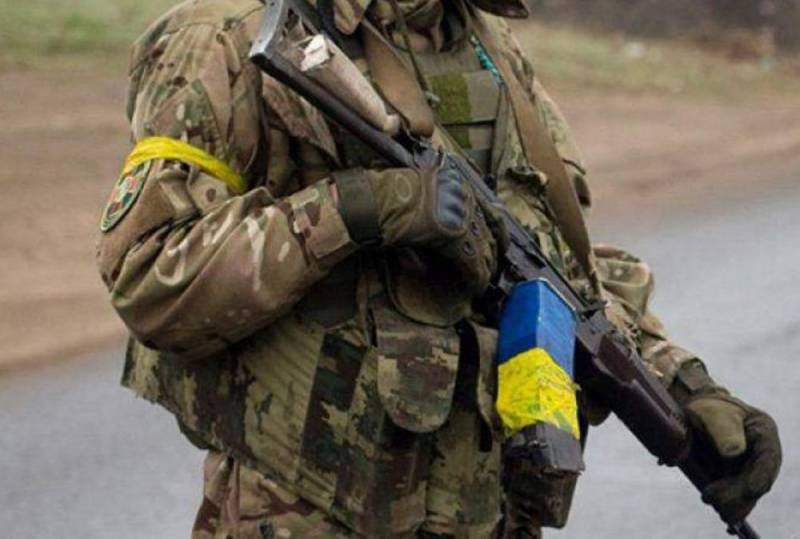 This was told by an officer of the press service of the LPR People's Militia (NM) Directorate Ivan Filiponenko at a briefing on July 6, 2019. He specified that this serviceman has already been detained by the Ukrainian military law enforcement service.
On July 5, during a conflict that arose on the basis of ideological disagreements between members of the 30th Armed Forces Armed Forces brigade and the Azov nationalist unit performing missions in the Novolugansk region, a soldier of the second battalion of the 30th brigade, Private Elistarov opened fire from a machine gun on nationalists, resulting in two "Azovites" with wounds of varying severity were hospitalized
- said Filiponenko.
Filiponenko added that the LPR People's Commissariat regularly receives information about non-combat losses in military units of the Sever operational tactical group (OTG) from reliable sources, including directly from the OOS headquarters. Then he gave some more examples.
On July 4, in the area of ​​the Zolotoye-4 settlement, amid a conflict with a colleague that arose after excessive drinking, a soldier of the first battalion of the 54th brigade, Private Zhukov, was shot dead. In the course of the proceedings, the commission of the headquarters of the OTG Sever revealed the fact that the incident was concealed by the brigade command, and the death of the serviceman was presented by a report to the headquarters of the "OOS" as a result of shelling by the People's Police
- said Filiponenko.
On July 5, being at one of the company strongholds in the area of ​​the Crimean settlement, as a result of careless handling of standard weapons during loading, injuries in the chest and hips were received by two servicemen from the 14th APU brigade
- the representative of NM LPR noted.
Filiponenko emphasized that the LPR People's MP has long been aware of the low moral and psychological level of the Ukrainian security forces. Looting, "drunken showdowns", hazing, suicides and desertions are everyday life of the Ukrainian "liberators" of Donbass.
It must be recalled that similar information is transmitted from the DPR. For example, earlier
сообщалось
as military personnel of one of the units of the 128th separate mountain assault brigade of the Armed Forces of Ukraine (Transcarpathian Legion) shot their commander.