The Molotov-Ribbentrop Pact, signed back in 1939, is a topic of constant speculation, both in Russia and in the post-Soviet space.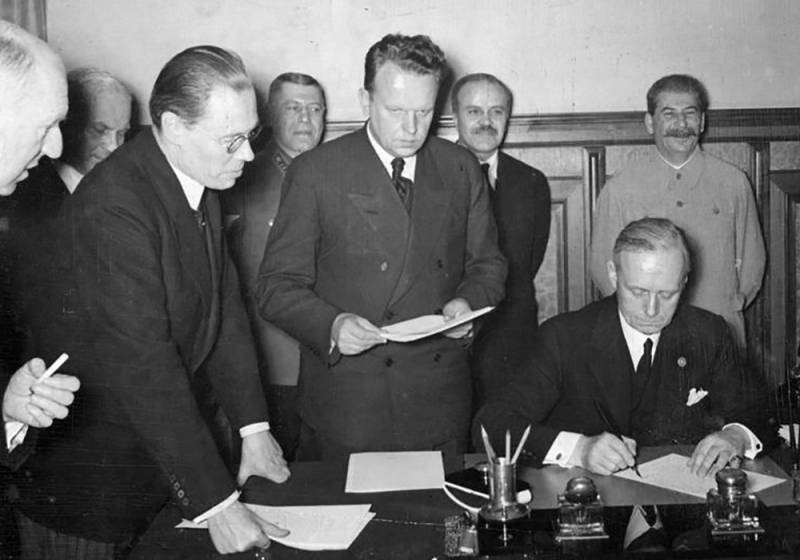 The Chairman of the Board of Trustees of the Russian Military Historical Society, the President's Special Representative for Environmental Affairs, Sergei Ivanov, explained the benefits the Soviet Union received by signing this pact.
Ivanov is convinced that the signing of the pact helped the USSR avoid a war on two fronts. In addition, the absence of a Soviet-German treaty would lead to the fact that the war would not begin with the Brest Fortress, but much more east.
Sergei Ivanov recalls that the signing of the Molotov-Ribbentrop Pact forced Japan to abandon plans to start a war against the Soviet Union in the Far East, which subsequently made it possible to transfer part of the forces to the European part of the USSR, defend Moscow and carry out the offensive for the first time.
Recall that the Russian Military Historical Society on June 2 published the Soviet original of the Non-aggression Treaty between the USSR and Germany, which is more often referred to as the Molotov-Ribbentrop Pact.
As follows from the previously published additional secret protocol to the treaty, the countries divided among themselves the areas of interest in Eastern Europe.