We have repeatedly
informed
readers about the ups and downs of FC Zenit striker (St. Petersburg) Alexander Kokorin, his younger brother Kirill (also a football player), children's coach Alexander Protasovitsky and FC Krasnodar midfielder Pavel Mamaev, who became involved in several criminal cases. And so, these persons, convicted on May 8, 2019 by the Presnensky court of Moscow, went to serve their sentences (the rest of the term) in a penal colony with a football field.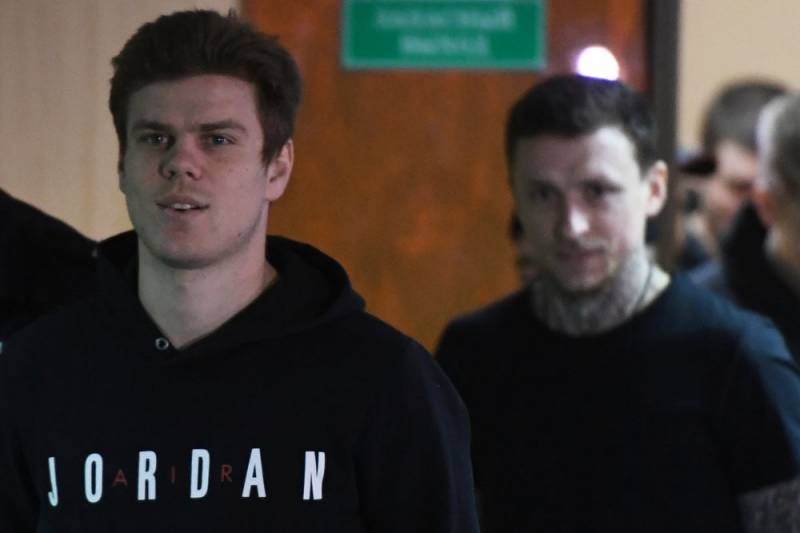 The representative of the Federal Penitentiary Service Directorate of the Russian Federal Penitentiary Service in Moscow, Sergei Tsygankov, confirmed to Interfax that the brothers Kokorins, Protasovitsky and Mamaev left the detention center where they were from the moment of their arrest and sent to the colony, without specifying to which institution or institutions the convicts were sent.
At the same time, the lawyers of the convicts told Interfax that the athletes would ask for parole from the colony. Lawyers said that the athletes were taken from the Butyrsky pre-trial detention center in Moscow to the Belgorod region (PKU "IK No. 4") in the morning of July 3, 2019.
Lawyer Igor Bushmanov (defending Mamaev), said that a request will be made as soon as the player is delivered to the colony. The lawyer is sure that all the grounds for parole are available. Moreover, Mamaev is grateful to the Federal Penitentiary Service for participation and assistance in holding the football match in the pre-trial detention center.
Attorney Andrei Romashov (defending Kokorin) noted that he would also file a petition, but not immediately. According to him, for a positive decision on parole, the administration of the penitentiary institution must make sure that the convict has embarked on the path of correction.
It should be added that earlier Mamaev said that he would not submit a petition for serving his sentence in jail, and Kokorin turned to the court with a request to identify his younger brother in the colony. As a result, Kirill Kokorin also granted the request, and at the same time sent Alexander Protasovitsky to the Belgorod Region, because their stay in one colony does not contradict the current legislation.