July 3, engineers from the Central Aerohydrodynamic Institute. N.E. Zhukovsky tested a large-size model-demonstrator (scale 1: 6) of a high-altitude drone, which can be in continuous flight for several weeks. The tests were carried out in a wind tunnel of low speeds and at this stage were recognized as successful.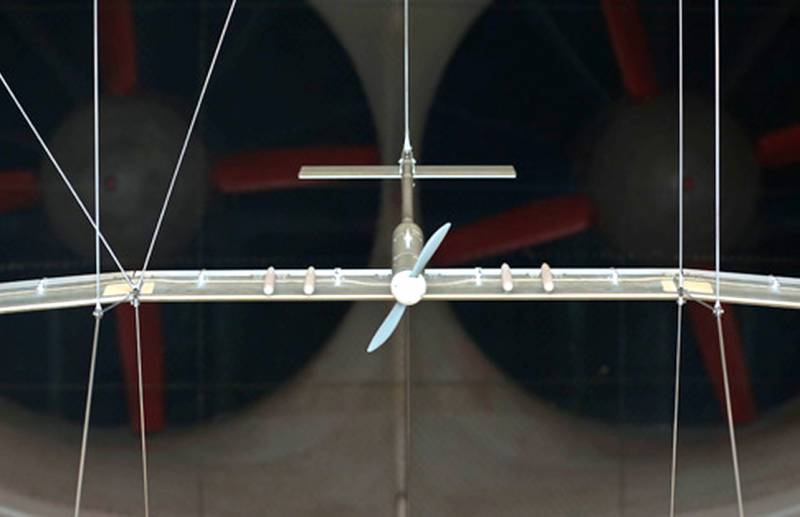 Currently, many companies are interested in developing the so-called "pseudo-satellites". Such devices would be able to stay in the air for a long time, performing the functions of a communication repeater, and also carry photo, video and meteorological equipment.
The brainchild of domestic designers is equipped with film-shaped solar cells, which will provide the apparatus with energy for flight during daylight hours. At night, the power will come from backup batteries, designed for 10-12 hours of continuous flight. It is also worth noting a feature of the layout, which provides for the placement of screws at the ends of the wing, which, according to scientists, will reduce energy consumption.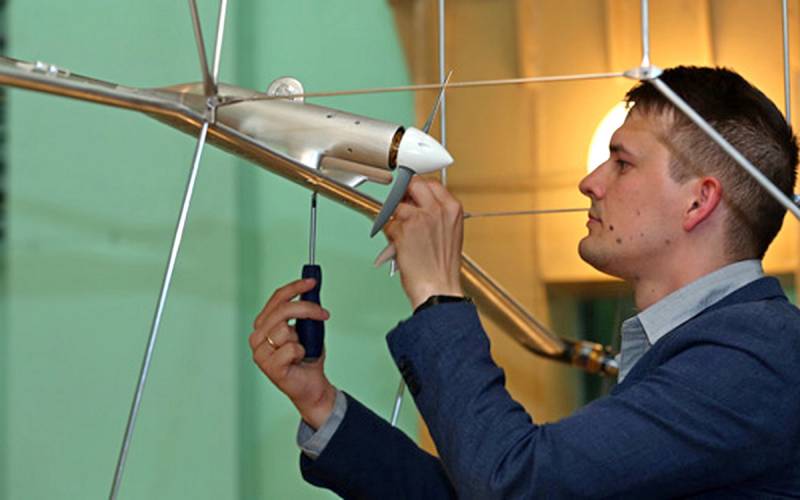 The tests carried out confirmed the effectiveness of the circuit chosen by the designers. However, the head of the department of aerodynamics of aircraft and missiles of TsAGI Alexander Kornushenko specified that the assessment obtained during the tests is preliminary, and in the future some technical characteristics of the device can be adjusted.