Recently, in connection with Western sanctions against Russia, its citizens are often scared by such a measure as disconnecting from SWIFT, a financial messaging system. At the moment, such a measure is not planned, said Gottfried Leibrandt, General Director of the system, during the SWIFT business forum in Moscow. According to him, in the current political conflict between Russia and the West, SWIFT is neutral.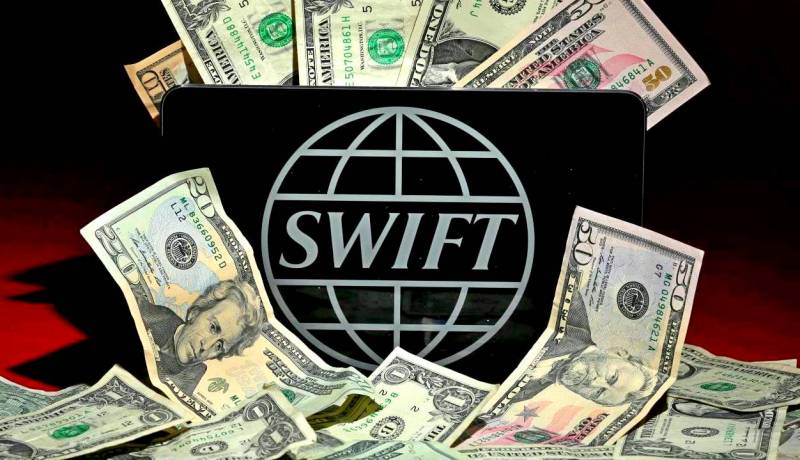 The question of disconnecting Russia from the SWIFT financial messaging system is not worth it. Our position is unchanged: we are the neutral side that ensures the interconnection of users and whose goal is to serve the global financial industry
- emphasized Leibrandt.
RBC agency quotes another (unnamed) participant in this business forum, who stressed that the issue of disconnecting Russia from SWIFT "has never been on the agenda and is not." According to this source, there were only various kinds of speculations around this problem, but no one conducted such negotiations with SWIFT.
Rumors about Russia's disconnection from SWIFT circulated back in 2014, when a confrontation between Russia and the West broke out due to the Ukrainian issue and anti-Russian sanctions were imposed by the EU. Then the company stated that its mission was to be a "global and neutral service provider", and it was not going to succumb to political pressure and risk its reputation.
However, in August 2017, several Russian banks were still disconnected from SWIFT. This was due to the fact that the copyright holder of the SWIFT software decided not to cooperate with them. One of these banks - RNKB - is the leading one in the Crimea (in the absence of many large Russian financial institutions on the peninsula). He then stated that these sanctions would not affect his work, because he conducts his activities exclusively within the borders of Russia.
On April 17, the head of Sberbank German Gref at a press conference expressed the opinion that the likelihood of disconnecting the Russian Federation from SWIFT is minimal.
Never say "never", but I really want to hope that geopolitics will not reach such extremes. It seems to me that we should proceed from the most pragmatic scenario, which has the greatest chances of implementation. Options such as disabling SWIFT, are not yet in the field of my attention in terms of probability
- said Gref.
At the beginning of this year, Deputy Prime Minister Arkady Dvorkovich said that disconnecting the Russian Federation from SWIFT would be "quite an aggression." Dvorkovich believes that this would create big problems for the Russian banking system and force it to switch to obsolete
Technology
. On the other hand, countries that proposed a similar measure would also lose from this.
An analogue of the SWIFT system under the name "Bank of Russia Financial Message Transmission System (SPFS)" is being created in Russia. So far, it can operate only domestically. Unfortunately, for the exchange of information with foreign partners, there is no analogue of SWIFT.