The Georgian authorities are trying to make a good face in a bad game, saying that nothing threatens Russian tourists in Georgia, and all the protests were allegedly directed against the Russian leadership.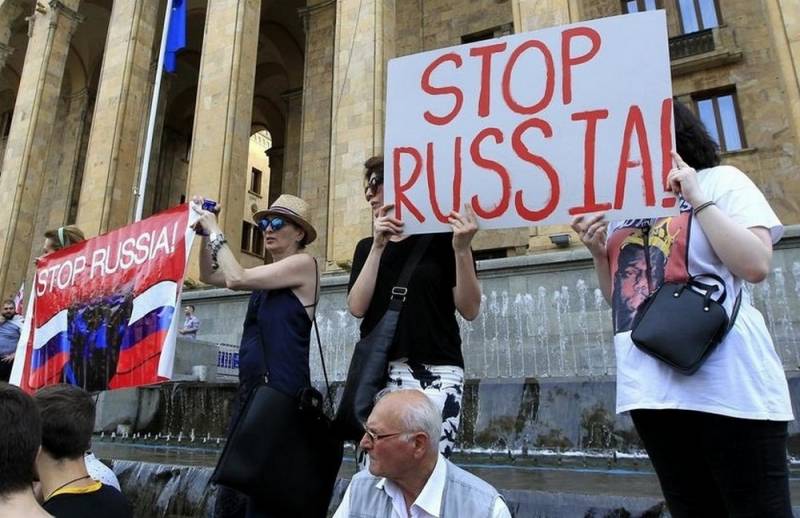 Numerous videos walking around the network show that the attacks of Georgian nationalists on Russian tourists have been going on for many years with the complete connivance of the authorities and the police.
And, if until the recent provocations organized by the Georgian opposition near the Georgian parliament under anti-Russian slogans, they preferred not to notice these videos, now they have got a new life.
In particular, the video of 2016, where a crowd of Georgian nationalists attacks a car of tourists from St. Petersburg. Moreover, it is obvious that the reason for the attack was initially Russian license plates, and only then the attackers discover and rip off the St. George ribbon.
In addition, there are a number of other videos that recorded the aggressive behavior of the Georgian Nazis against Russian tourists. If desired, they are easy to find on the net: these videos are popular among Ukrainian nationalists.
It is easy to assume that after the recent events under the Georgian parliament, attacks on Russians in this country will become even tougher, and therefore Russian citizens should avoid traveling to Georgia.