Following Cyprus, Greece refused to follow the lead. Athens said they were not going to ban Russian ships from entering Greek ports.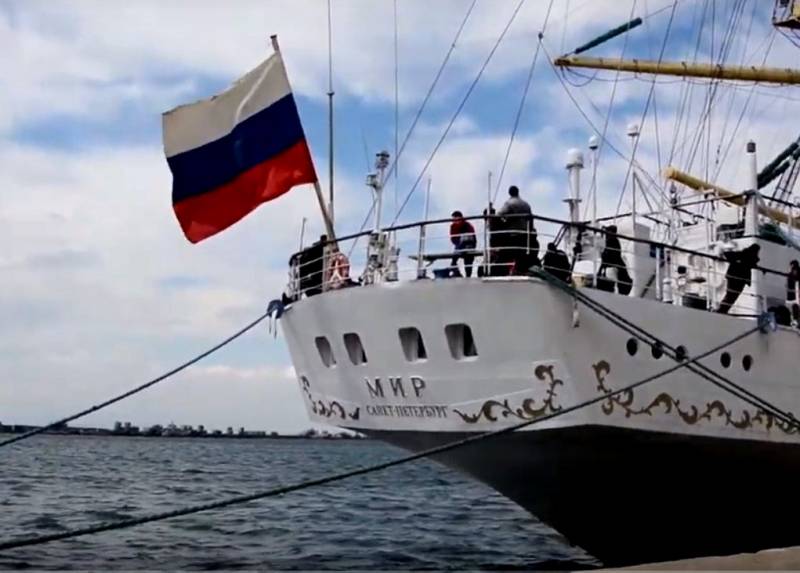 Recall that the US Senate approved the draft law "On Security and Energy Cooperation in the Eastern Mediterranean," introduced by prominent Russophobia Senators Mark Rubio of the Republican Party and Bob Menendez of the Democratic Party.
According to this bill, the US is changing its strategy in the Eastern Mediterranean. In particular, Greece, Cyprus and Israel are advised to refuse port services to the ships of the Russian Federation.
The first of the Mediterranean states to respond to the US call, Cyprus, which refused to obey Washington and said that the ships of Russia as they entered, and will call at the ports of Cyprus. Now it is Greece's turn.
In the face of deteriorating relations with Turkey, the United States began to lay great hopes on Greece as another important NATO member in the Eastern Mediterranean. In particular, a helicopter training center for the U.S. Army was stationed in Greece, and MQ-9 drones were deployed to Larisa air base.
But Greece refused to obey the United States on the call of Russian ships at Greek ports. Thus, already two of the three countries to which Washington addressed the bill have refused to satisfy his calls.
It is interesting how Israel will behave in this case, a country that has always been close to the United States, but which also has special relations with Russia, given the presence of a multimillion-dollar diaspora of immigrants from Russia and other former Soviet republics.