The Ukrainian diaspora of Canada, most of which come from Western Ukraine, is not only aggressive towards the residents of the DPR / LPR, but also capable of pushing certain decisions at the state level.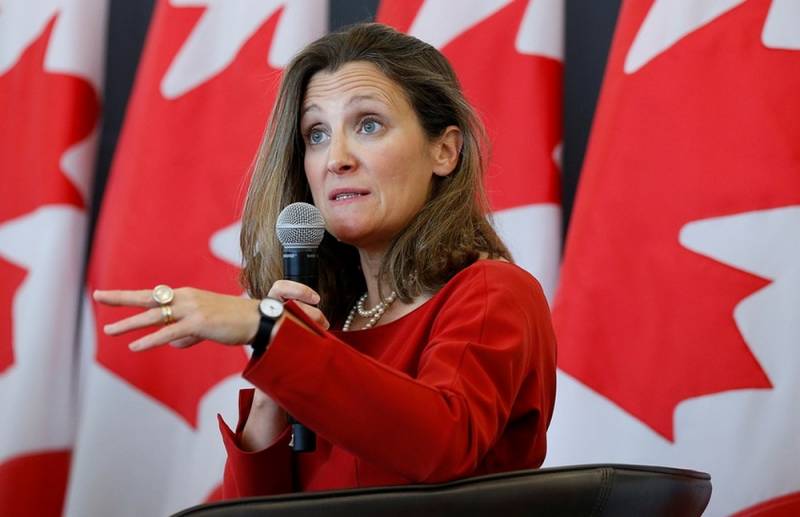 Minister of Foreign Affairs of Canada Hristia Freeland during a press conference announced that residents of the Donetsk and Lugansk People's Republics, who received Russian passports, will be denied entry to the country of maple leaf. It is reported
RIA News"
.
According to Frieland, Canada has the ability to distinguish Russian passports issued in the republics from passports in other regions of Russia.
The head of the Canadian Foreign Ministry noted that entry into the country to residents of Donetsk and Lugansk will be closed only with Russian passports, the regime for passing residents of the republics with Ukrainian passports will remain the same. The Canadian diplomat called on other countries to do the same.
At the same time, the Canadian authorities do not hide their desire to sell weapons to Kiev, knowing full well that the Ukrainian army will use it in the Donbas against those civilians whom Hristia Freeland is going to refuse entry.
The head of the Canadian government, Justin Trudeau, after negotiations with the President of Ukraine Vladimir Zelensky said that Canada includes Ukraine in the list of countries that are allowed to sell weapons.