Recently we
Reported
how romantic Italy meets Russian President Vladimir Putin with a huge picture (portrait) of Prince Vladimir made by the famous local artist Dario Gambarin with a tractor on his field. And now, from Italy they report that local businessmen want to cooperate with Crimea.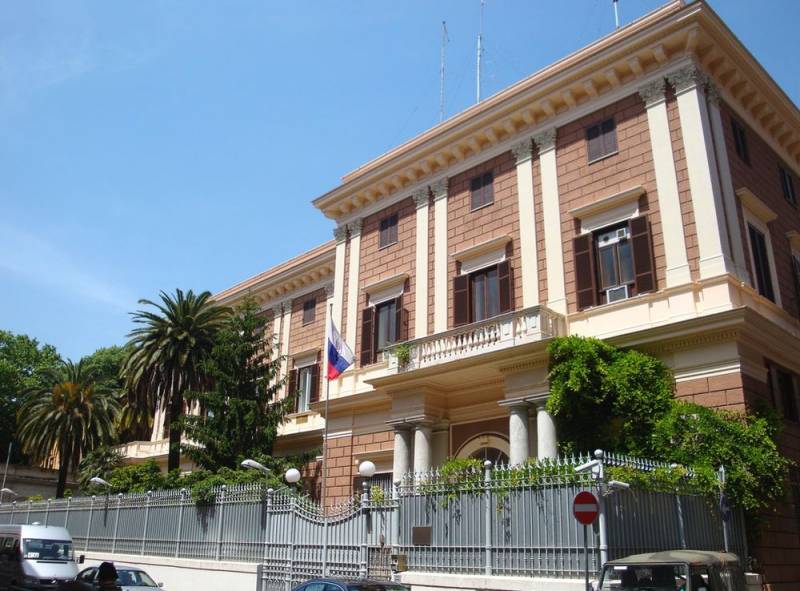 However, so far, as noted by the Russian ambassador to Italy, Sergei Razov, everything is limited to irregular contacts and declarations of intent. The ambassador spoke about this in detail in an interview.
TASS
July 2 2019 year.
Crimea attracts Italian entrepreneurs with opportunities for cooperation in such areas as the production of agricultural and wine-making equipment, food products, animal feed and other products. There is real interest in economic cooperation with the peninsula, but today the matter is limited to irregular contacts and statements of intent to establish this cooperation.
- said Razov.
According to the ambassador, the main negative factor affecting cooperation is the official line that the European Union (EU) takes in relation to the status of Crimea. Italy, as an EU country, is obliged to adhere to them. However, this does not interfere with businessmen and
politicians
from Italy to take part in the Yalta International Economic Forum and, according to the ambassador, "interest in him is growing."
Necessary
Mark
that the EU extended until June 23, 2020 anti-Russian sanctions in connection with the entry of Crimea and Sevastopol into Russia (the EU considers this an "illegal annexation"). In addition, the EU has extended sanctions on certain sectors of the Russian
economics
until January 31 2020 year.
Razov believes that EU sanctions against Russia have lost a causal connection with events in the Crimea and Ukraine and "have acquired their bad inertia." At the same time, the EU states that sanctions are not an end in itself, but a way to implement the Minsk agreements.
They (sanctions) should not replace the policy of constructive dialogue with Russia, without which the solution of key international problems is impossible. Rome opposes automatic, without discussion, extension of the sanctions regime
- the ambassador noted.
As for voting on this issue within the framework of European structures, here, ultimately, the considerations of bloc discipline and Euro-Atlantic solidarity prevail, as well as the fact that Italy has its own rather complicated agenda for negotiations with Brussels (budget, migration, etc.). d.). This, of course, severely limits freedom of hand and expression of will
- stressed Razov.
The ambassador said that he was not ready to give an accurate assessment of the losses from anti-Russian sanctions. But if we take Italy alone, then the bill goes to billions of euros and thousands of jobs lost.
If in the pre-crisis 2013, the volume of Italian exports to Russia amounted to $ 14,5 billion, then in 2016 it fell to $ 7,8 billion. And although in the last two years there has been an increase in Italian exports and bilateral trade, it had only a restorative character and still far from record levels
- emphasized the ambassador.
Another problem for businessmen from Italy, the ambassador called anti-Russian sanctions (restrictions) by the United States. According to Razov, Washington is using the threat of applying "sanctions for violation of sanctions" against both US companies and companies from other countries. In fact, the United States is abusing the relevance of its financial system and the close ties of American and European companies.
The sanctions waves coming from across the ocean, the threat, as some say here, of "friendly fire" create an atmosphere of uncertainty, uncertainty about the prospects for cooperation with Russia, especially large-scale and long-term
- summed up the diplomat.
We remind you that negotiations between Russian President Vladimir Putin and Italian President Sergio Mattarella and Italian Prime Minister Giuseppe Conte will be held on July 4, 2019.