On July 1, 2019, British media reported to the public that Scotland Yard was trying to identify the deceased man who had fallen over London the day before. He dropped out of the landing gear compartment of the Kenya Airways (Kenya Airlines) airliner flying from Nairobi (Kenya's capital) to Heathrow Airport. It is noted that the corpse of a stowaway fell out of the compartment when the airliner came in to land when the landing gear was released.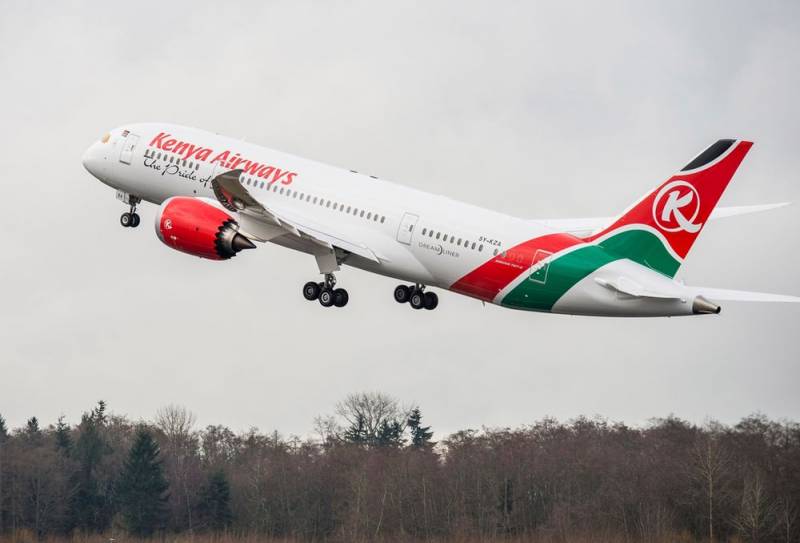 In Scotland Yard, it was clarified that during the inspection of the airliner, the personal belongings of the deceased were found in his technical department: a bag, water and a small supply of food. At the same time, the police added that the body fell into the territory of a private home near a local resident, who at that time was in the garden. He called the police. The police have already notified the incident to international agencies and the airline.
Militiamen were summoned to Clapham district (southwest London - ed.) After a body was found in the garden near the house
Scotland Yard said in a statement.
Now the police are conducting an investigation and find out all the circumstances of what happened. According to the police, death is not considered suspicious. Apparently, the man was simply trying to illegally get to the UK.
An autopsy will be carried out in the prescribed manner. Police are trying to identify a man. Death is not considered suspicious, the investigation will show the whole picture of what happened
- added Scotland Yard.
In turn, the British media report that a stowaway passenger most likely fell out of the plane already dead, as modern airliners fly at an altitude of about 10 thousand meters and the person just froze to death in the compartment. However, there is no official confirmation of this version yet.