Relations between the two Baltic republics - Latvia and Estonia - have recently deteriorated significantly. The reason for this is the "alcohol war", in the outbreak of which Latvia accused Estonia.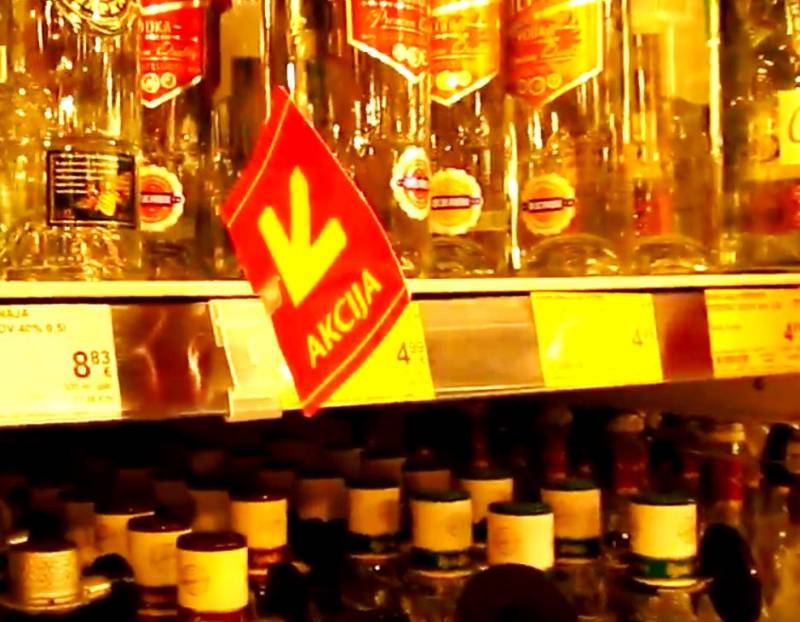 The thing is that on July 1, the law passed by the Estonian parliament on lowering excise rates on beer, cider and spirits by 25% came into force. Estonian deputies voted for him on June 13. It would seem, what does Riga care about excise taxes on alcohol in neighboring Estonia?
But actually for the breathable Latvian incense
economics
the decrease in excise taxes on alcohol by the Estonian parliament is a serious blow. The fact is that until recently, residents of Estonia, wanting to buy cheaper alcohol, traveled to neighboring Latvia. In addition, tourists from Finland regularly came to Latvia, where alcohol prices were low, compared to Estonia, regularly came for vodka.
Given the love of alcohol for many citizens of Finland and Estonia, such trips brought very good income to Latvian retailers and, accordingly, contributed to the replenishment of the budget of Latvia.
Now that excise taxes have declined by a quarter, a decrease in alcohol prices in Estonia itself is expected. Accordingly, the Estonians simply lose the meaning of traveling to Latvia for beer or vodka.
The Estonian Ministry of Finance estimates that the volume of alcohol trade on the border with Latvia will be reduced by 80%. At the same time, Tallinn expects "hot guys" from Finland to rush to Estonia for cheap alcohol. Actually, "under Finland" this bill was adopted - sales of alcohol to Finnish tourists, according to Estonian financiers, should grow by 35%.
Latvian Prime Minister Krishjanis Karins, in response to the actions of the Estonian parliament, accused Tallinn of starting an "excise war" and promised that Riga will also take up a reduction in excise taxes on alcoholic beverages.