The Armed Forces of Ukraine continue to shell the territory of the Donetsk People's Republic. On the evening of June 29, AFU units fired on the area of ​​the Vasilyevsky pump station in the Yasinovataya area.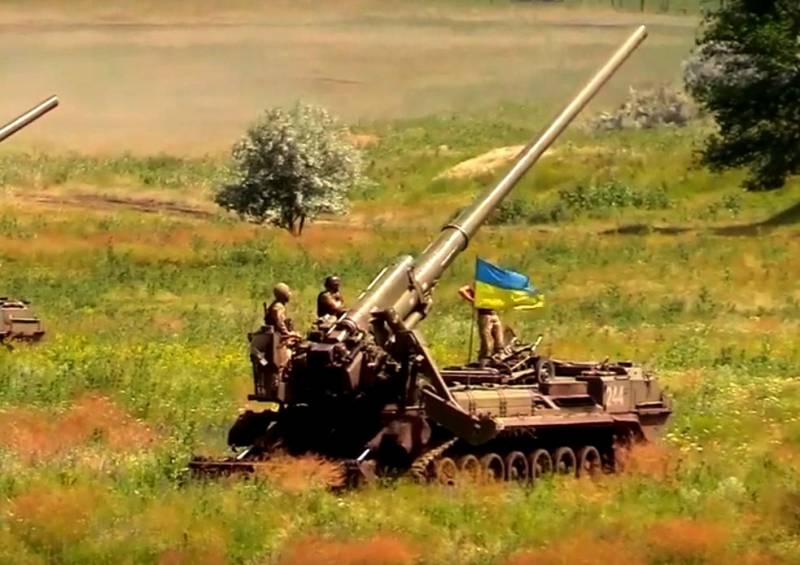 The APU's shelling of the pumping station was reported at the representative office of the Donetsk People's Republic (DPR) at the Joint Center for the Control and Coordination of the Ceasefire.
According to the information received, on June 29, 2019, at about 20:20, units of the Armed Forces of Ukraine opened fire from the settlement of Novoselovka II in the direction of the village of Vasilyevka.
The vicinity of the Vasilyevsky pump station of the 1st rise of the South Donbass conduit fell into the firing zone. Due to the shelling, workers at the pumping station were forced to hide in a shelter.
The Ukrainian army fired at the pumping station with grenade launchers, heavy machine guns and small arms. Note that this is not the first shelling of the territory of the DPR in the last week. On Thursday, June 27, a group of Russian journalists came under fire.
Recall that the Vasilievskaya pumping station plays a very important role in the water supply of the Donetsk region. It provides water to residential areas of the Donetsk region, both those that are under the control of the DPR and those that lie on the other side of the contact line and are controlled by the Ukrainian armed forces.