The city of Tulun in the Irkutsk region and a number of other settlements are in the power of the elements. Due to the flood caused by the flood, more than 1,5 thousand inhabitants were evacuated from the city. The authorities are concerned about the delivery of humanitarian aid to the village.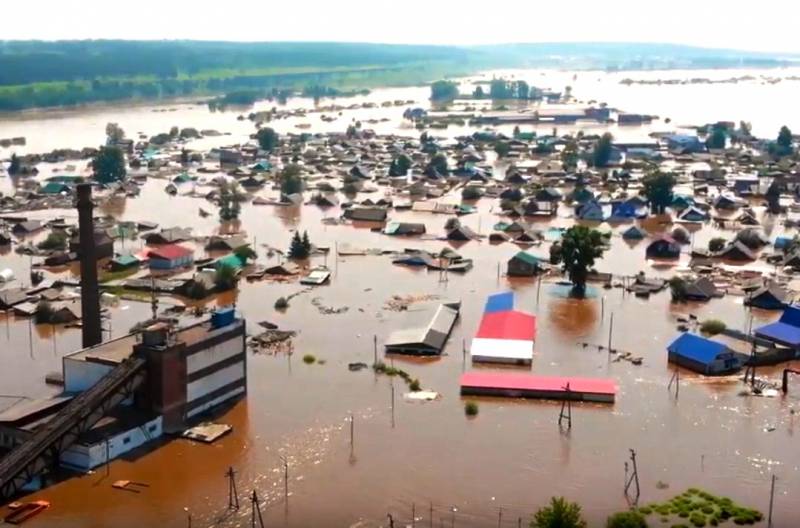 It all started with the fact that a dam broke on the Oka River in the Kuitun district of the Irkutsk region. In the Oia River, the water level exceeded 946 cm at a critical mark of 700 cm. Residential areas of Tulun were in the flooding zone, after which the authorities started evacuating the townspeople.
As of June 29, 887 residential buildings were flooded, in which 1771 people live. In total, the population of Tulun, which is a regional center, is about 42 thousand people. Not only Tulun suffered - about 20 settlements in the Tulun, Taishet and Nizhneudinsky areas of the Irkutsk region were flooded.
Also how we
Reported
earlier, flood waters flooded the Siberia federal highway section in the Tulun area. Now it is impossible to drive from Krasnoyarsk to Irkutsk, as there are no bypass roads.
The head of state was informed about the situation in the Irkutsk region, but so far Vladimir Putin does not know whether he will visit the settlements affected by the flooding. Prime Minister Dmitry Medvedev, meanwhile, has ordered financial assistance to the victims in the amount of up to 662 million rubles.
So far, people evacuated from the flood zone are brought to temporary accommodation centers organized by the Russian Emergencies Ministry. The injured are evacuated with the help of floating equipment and helicopters.