On June 27, 2019, on the eve of the G-20 summit, which is due to take place on June 28-29 in Osaka, Japan, President Vladimir Putin said in an interview with the Financial Times that "the liberal idea has completely outlived itself." The famous Russophobe, the former Prime Minister of Poland, and now the current head of the European Council (political body of the European Union) Donald Tusk, commented on the words of the Russian leader in a characteristic manner.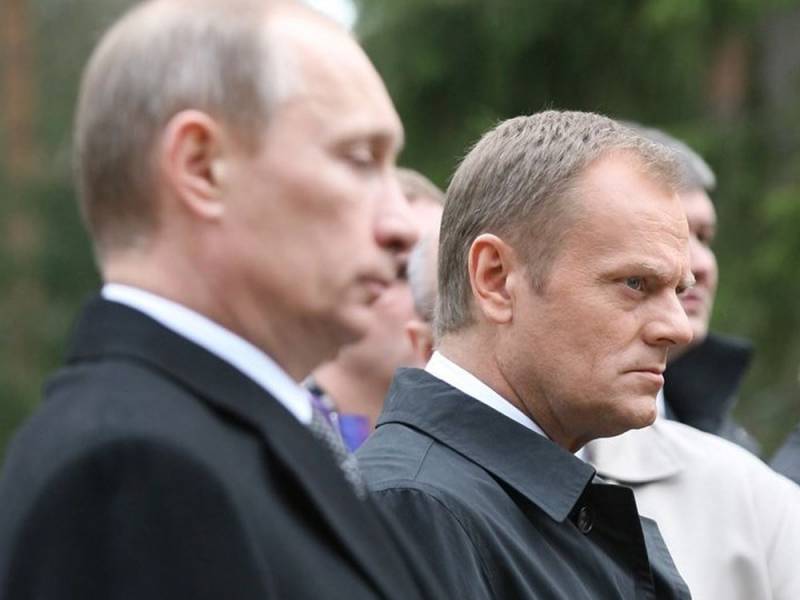 Tusk's remarks have already been published on the official website of his authority. It should be noted that in November 2019 his second term expires (elected for 2,5 years).
So, Tusk strongly disagrees with Putin. And few doubt this, since Tusk is known for his frankly negative attitude not only to Putin personally, but also to Russia and its inhabitants.
Anyone who claims that liberal democracy has outlived itself also claims that freedom has outlived itself, the rule of law and human rights.
- said Tusk.
That is, according to him, the rule of law and human rights can only be under liberalism, in no other way. But Tusk did not stop there and added that "in reality, authoritarianism, the cult of personality and the power of oligarchs have outlived themselves," specifying, "even if sometimes they may seem effective." In fact, Tusk has naughty Putin.
Perhaps Tusk had in mind his beloved "philanthropist" George Soros or the completely "outdated and impoverished" representatives of the Rockefeller, Rothschild, Warburg and other families. At the same time, Tusk added that he was able to read all of Putin's interviews in the Financial Times, only thanks to the change of time zones. Although in our information age this is not at all difficult. This ended Tusk's vocabulary.
In turn, we want to recall that Putin did indeed say that the liberal idea has outlived itself. He specified that "some of its elements are simply unrealistic" and the Western partners themselves recognize this. Putin pointed out that in the West there was a separation of the leading elites from the population. At the same time, Putin clarified that liberalism has a right to exist, but "one should not think that he has the right to be an absolutely dominant factor." That is, Putin called a spade a spade and immediately got offended.