On June 27, 2019 at about 18:00 local time on the territory of the DPR in the village of Aleksandrovka (in the west of Donetsk), a group of Russian journalists, including News Front and RIA correspondents, came under fire from the APU
News
and other media. As stated from the DPR, it was a deliberate intensification of the shelling of the specified village by the Armed Forces.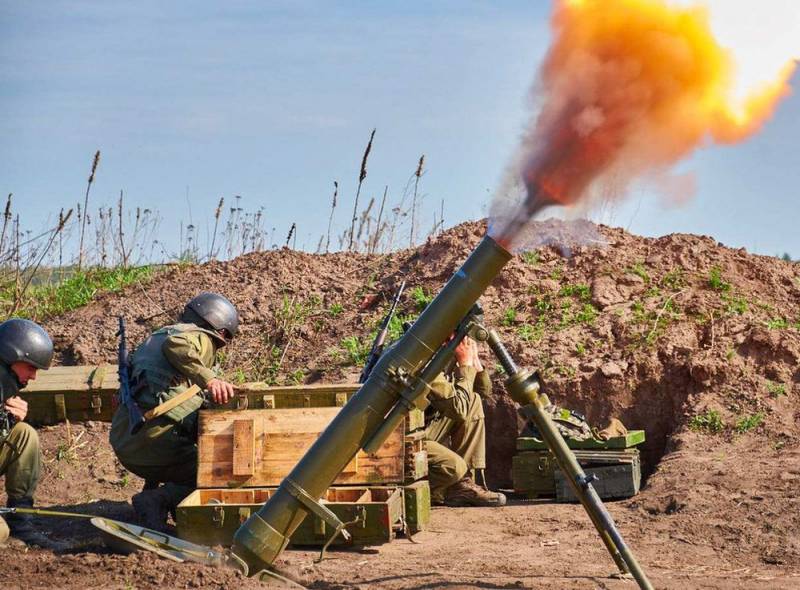 It should be noted that no one was injured as a result of the accident. At that moment, the journalists were shooting the consequences of the previous shelling on Shevchenko Street, 61, and the APU gunners could well have noticed a group of journalists and accompanying persons.
We arrived to record the destruction, after some time the shelling began, mortars worked. Thank god everyone is alive and well
- said the photojournalist
RIA News
Alexander Gayuk.
The Armed Forces of Ukraine foresaw the arrival of film crews, but not only did not stop, but purposefully increased shelling of settlements
- said on June 28, 2019 the head of the press service of the People's Militia (NM) of the DPR Daniil Bezsonov.
From the DNI, it was clarified that the shelling of Aleksandrovka was carried out by servicemen of the 24th Armed Forces brigade under the command of Valery Guz. In addition, as a result of the shelling of the village of Vesyoloye (north of Donetsk), one civilian was injured. And the military commander of the NM DNI became a witness to the shelling of the city of Gorlovka with incendiary ammunition.
The CAB command demonstratively revels in its impunity and continues to implement its plan to prevent peace in the Donbass
- emphasized Bezsonov.
It should be noted that the DPR has repeatedly called on (and continues to do so) international organizations to stop the terror from Kiev and have an impact on it.
We remind you that in April 2019, journalists from the VGTRK crew were shot at by a sniper of the 93rd AFU brigade. They filmed a report on the living conditions of civilians and the situation in the area of ​​the village of Spartak near Donetsk.