The Minister of Foreign Affairs of Ukraine Pavel Klimkin saw in the proposal of Russia on Ukrainian sailors a certain deception of Kiev. The Ukrainian Foreign Minister stressed that Russia has prepared a "trap" for the diplomatic and legal leadership of the Ukrainian state.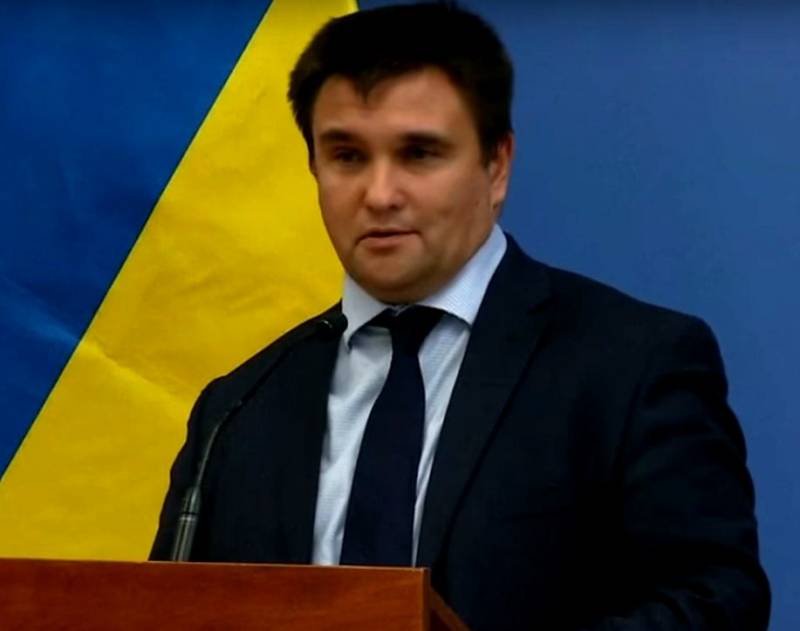 Klimkin claims that Russia is trying to force Ukraine, firstly, to recognize the fact of its commission by naval officers of the crime of illegally crossing the Russian state border, secondly, to agree with the lawfulness of the trial of arrested sailors, and thirdly, to "bend" before the criminal the procedural code of Russia and even, as the Ukrainian minister specifically noted, "indirectly recognize the occupation of Crimea."
Recall that the Minister of Foreign Affairs of Ukraine Pavel Klimkin officially rejected the proposal of the Russian Federation on the conditions for the release of the arrested Ukrainian sailors.
After that, the Russian diplomatic department said that the offer was unprecedented, but the Ukrainian authorities need their own military personnel only for
political
games, including accusations against Russia.
Meanwhile, Klimkin's figure is even more annoying even for the Ukrainian leaders themselves. A rather hostile attitude towards Pavel Klimkin from the new President of Ukraine Volodymyr Zelensky is known. Now, in relation to Klimkin, Vladimir Groysman also "decided".
The Prime Minister of Ukraine stressed that although Klimkin was appointed by Petro Poroshenko, now the Minister is working under the leadership of Vladimir Zelensky and must coordinate his words with the head of state.
The head of the Ukrainian government even advised Zelensky how to behave in relation to the obstinate chief diplomat of Ukraine.
Let him turn to the Minister of Foreign Affairs Pavel Klimkin and invite him to go on vacation for several months, I will sign
- said Vladimir Groysman.