Ukrainian sabotage and reconnaissance groups very often penetrate the territory of the national republics of Donbass. Their main goal is sabotage and terrorist attacks in the DPR and LPR. But this time, the Ukrainian sniper saboteur was not lucky.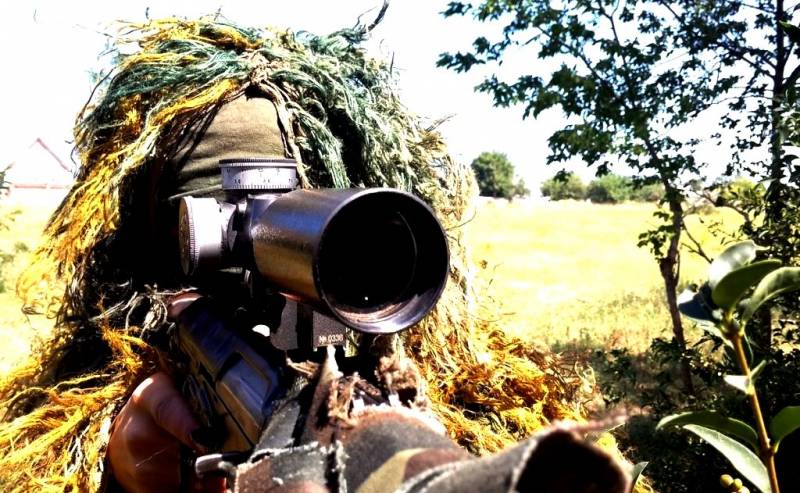 The press service of the People's Militia of the Luhansk People's Republic said that the night before the cameras that had been installed to record the facts of violation of the ceasefire were shot in a neutral zone. In the morning, the LPR People's Reconnaissance Group advanced to the scene of the explosion.
As it was established, the explosion occurred as a result of a Ukrainian sniper, a saboteur, trying to penetrate the territory of the Luhansk People's Republic, blown up on a mine. Apparently, he belonged to one of the Ukrainian DRG.
In a video shot by the LPR People's Militia press service, a soldier under the call sign "Professor" says that incidents of bombing on their own mines are very common in the Armed Forces of Ukraine.
The fact is that the actions of the AFU units were not coordinated among themselves, and if a sabotage and reconnaissance group of one unit followed, then it could be completely unaware of the location of mines established by other units of the APU.
As a result, the sniper tore. At the scene, fighters of the LPR People's Liberal Democratic Republic discovered the body of a dead Ukrainian sniper and severed limbs, which were thrown off by the explosion.