Yunus-Bek Evkurov, who recently resigned from the post of head of the Republic of Ingushetia, is expected to take the post of deputy minister of defense of the Russian Federation.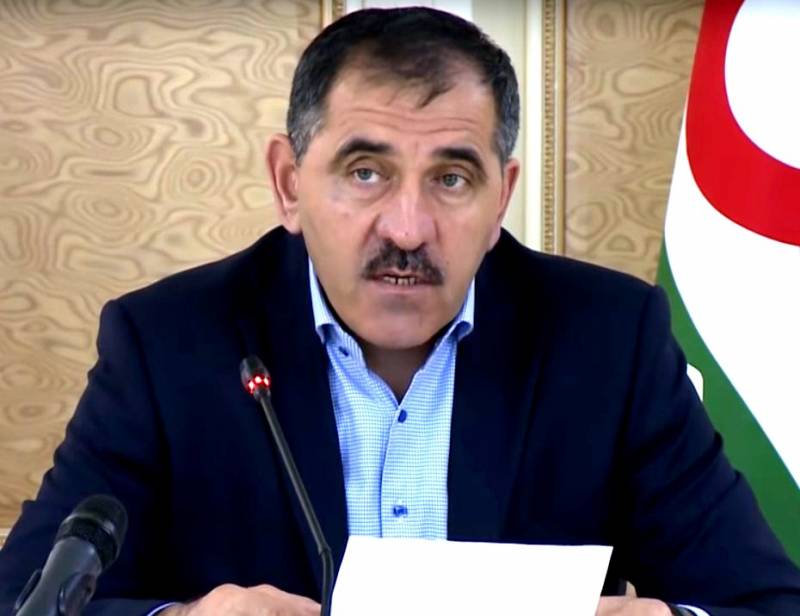 Recall that on June 26, Russian President Vladimir Putin accepted the resignation of 55-year-old Yunus-Bek Bamatgireevich Evkurov from the post of head of the Republic of Ingushetia. Evkurov led the region for more than 10 years - since October 2008.
The former prosecutor of Ingushetia, Mahmud-Ali Kalimatov, who until recently headed the department of Rosprirodnadzor in the Samara region, will temporarily act as the head of Ingushetia.
As for the future of Yunus-Bek Yevkurov, rumors appeared almost immediately that the former head of the republic could return to the profession, which he had devoted most of his life to defending his homeland. Recall that the Hero of Russia Yunus-Bek Yevkurov is a professional soldier, paratrooper, has the military rank of Major General.
The fact that Yevkurov may take the post of Deputy Minister of Defense of the Russian Federation, Army General Sergei Shoigu, the newspaper reported
Kommersant
"With reference to own sources. But so far this is unconfirmed information.
But, on the other hand, in order to appoint Yunus-Bek Yevkurov to this position, there are no obstacles - he is a general, honored military leader, Hero of Russia, a man with great team and managerial experience. It is likely that in this post he will be in his place.