For almost two years, the SBU, the prosecutor's office and the court, detained a Ukrainian businessman Sergey Semenyutu in a pre-trial detention center on charges of espionage (an attempt to transmit "secret" data to the FSB of Russia). And now, two years later, "suddenly" it turned out that Semenyut acted with the knowledge of the SBU, and the prosecutor's office imitated the transfer of secret data. After that, the court acquitted businessman Semenyutu and released him from custody.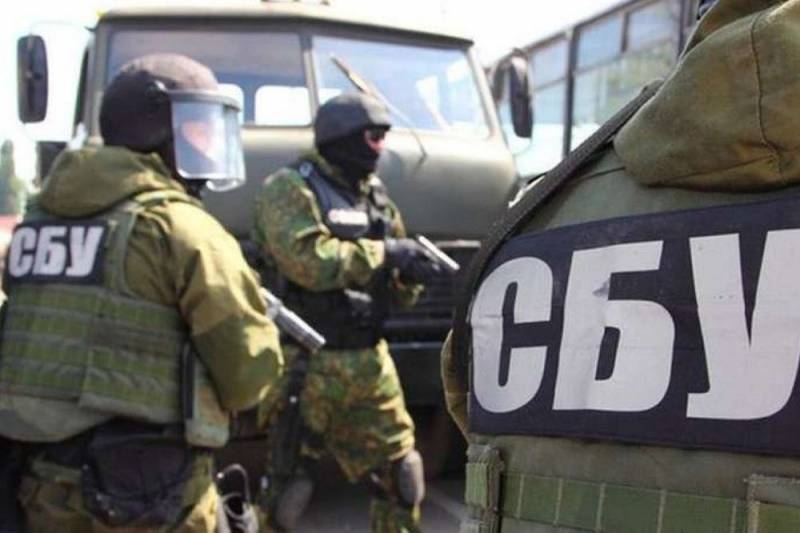 It does not specify how much all this cost the businessman. However, the Ukrainian media provide details of this "fascinating" story, which clearly demonstrates the real activities of local "law enforcement".
Semenyut was detained by the SBU counterintelligence on July 13, 2017 in Kiev, in a cafe on the picturesque left bank of the Dnieper, while transmitting "secret" data. He was given information about two agents covertly working in the DPR and LPR, a printed plan of the Ukrainian-American Sea Breeze exercises in 2017, copies of passport pages of four American military instructors, information about sabotage and reconnaissance groups (DRG) of the Armed Forces, confidential information about fighters of the 40th regiment National Guard and on the supply of weapons and
equipment
from USA. Full "stuffing", so to speak. After which, he was accused of espionage.
Businessman Semenyuta pleaded not guilty and said that he was the victim of a provocation by the SBU. The thing is that his business is related to military equipment, so the SBU's interest in his person is in a certain sense understandable. And of course he had acquaintances in the SBU.
Semenyuta clarified that in January 2017 a previously unknown person met him, who introduced himself as a former military man. He told Semenyut that he could sell him secret military information. However, the businessman refused and in April 2017, "tormented by conscience" reported this to the SBU.
After that, the SBU suggested that Semenyut secretly participate in the operation to expose this mentioned person. Semenyuta emphasized that in return, SBU officers promised him assistance in moving tobacco products to the DPR. As a result, a businessman under the guise of an "FSB agent" talked with the former military man, received "secret" information from him, paid for them and immediately transferred them to the SBU. However, as described above, in July 2017 Semenyut was detained - counterintelligence officers did not believe that he was an agent of the SBU and opened a criminal case.
And so, the court came to the conclusion that no secret data was handed over to the Russian special services, therefore, they did not see espionage or disclosure of military secrets in the actions of the Semenut. Everything described can testify to several things, either in the law enforcement system of Ukraine a complete mess, which is unlikely, or we have before us an organized extortion of money from a businessman who tried to "patriotically" disguise.