In March 2016, Ukrainian Russophobe Vladimir Vyatrovich, director of the Institute of National Remembrance, announced that he was "relinquishing" that the renaming commission under the Kiev mayor decided to rename Moscow Avenue in honor of the leader of the Organization of Ukrainian Nationalists Stepan Bandera (OUN is an organization banned in Russia). In June 2017, it was decided to rename the Prospect named after General Nikolai Vatutin in Kiev in honor of Roman Shukhevych, another Ukrainian nationalist.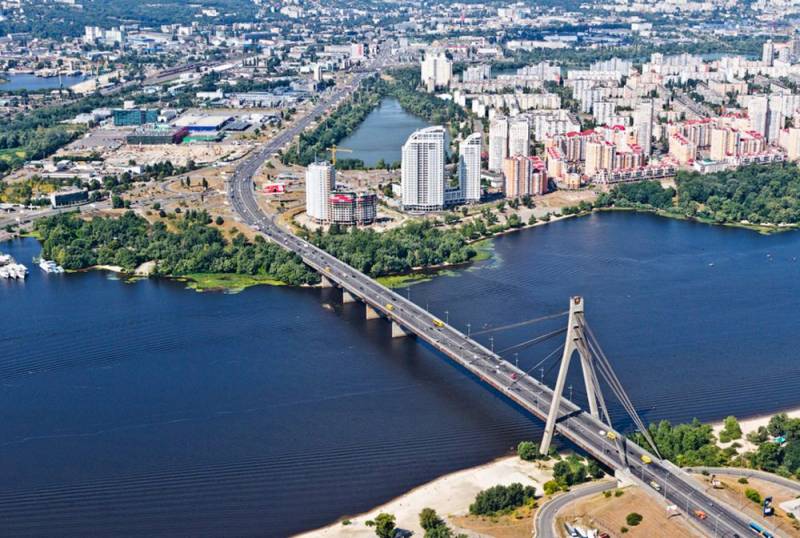 And so, on June 25, 2019, Vyatrovich wrote on his Twitter account that the District Administrative Court of Kiev had canceled the decision to rename Moscow Avenue to Bandera Avenue. But this is not all, the indignation of the "patriot" provoked yet another decision of the court. The court also quashed the decision to rename Vatutin Avenue to Shukhevych Avenue. Vyatrovich has already promised to appeal the "attempt at revenge."
Another attempt at revenge. Now in Kiev. The court partially satisfied the claims, quashed the decision to rename prosp. Moscow on Bandera and Vatutina on Shukhevych. The full text with motivation will be in 5 days. We will receive the full text, we will appeal. The fight goes on!
- wrote Vyatrovich.
It should be noted that Moskovsky Avenue continues Vatutina Avenue, they are connected by the North Bridge across the Dnieper, which until February 2018 was called Moscow. So the decisions made by the court caused real tectonic shifts in the heads of many Ukrainian "patriots", for whom Bandera and Shukhevych are idols who fought with the "invaders". Some Ukrainian "patriots" in horror suggest that soon the authorities will begin to restore the monuments to Lenin.