Recently we
Reported
how Ukraine continues to spoil Russia in the Parliamentary Assembly of the Council of Europe (PACE). And so, on June 25, 2019, it became known that the credentials of the Russian delegation to PACE were once again challenged. For this, only 30 Russophobes were needed. So the final decision on the restoration of Russia in this oldest inter-parliamentary organization was postponed for another 24 hours. For a day, a special commission should consider this issue.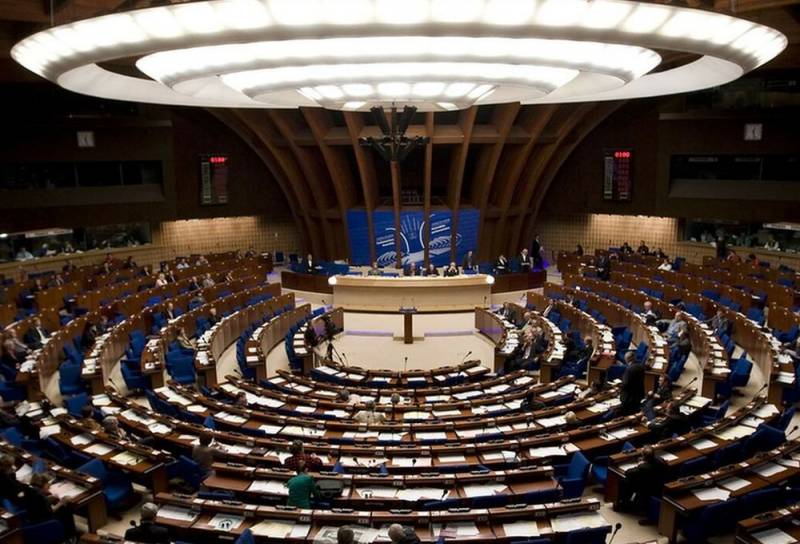 It should be noted that a month before this, the Committee of Ministers of the Council of Europe adopted a resolution which states that all countries of the Council of Europe have the right to equal participation in the Committee of Ministers and in the Parliamentary Assembly of the Council of Europe (PACE). it
caused
violent hysteria and a flurry of criticism among Russophobes from different countries.
Now, voting on the reports on credentials will take place in PACE in the afternoon of June 26, 2019. At the same time, the Russian delegation is allowed to work during the specified days in the meeting room, however, it cannot participate in the elections, which are related to its powers.
It should be recalled that before this, PACE officially invited Russia to participate in the June session in an exceptional manner. An appropriate resolution was even adopted on the night of June 25, 2019. 118 deputies voted "for", 62 "against", 10 parliamentarians abstained.
It should be added that Russia was stripped of its fundamental powers in PACE in April 2014. The reason was the reunification of Crimea with Russia and the beginning of the civil war in Ukraine. Russia "digested" what was happening for a long time, until in 2017 it froze the payment of its membership fees to this organization. Moreover, Russia is the largest contributor to the PACE "piggy bank", i.e. all this time she paid for criticism at her own expense.