The rhetoric of the Iranian leadership makes it clear to the Americans that the Islamic Republic is not afraid of threats, sanctions or the start of a military operation by the United States, and that the Iranians are ready for any development.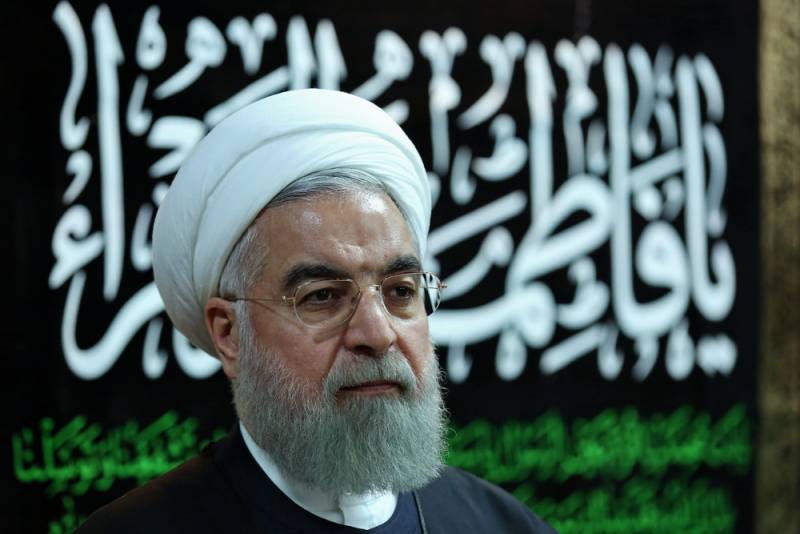 According to Reuters, in his televised address, Iranian President Hassan Rouhani said that the actions of the White House indicate his mental retardation, and all
policy
The US v. Iran reflects the hopelessness of the Donald Trump administration.
Rouhani believes that the sanctions that Washington imposed on June 24 against the spiritual leader of the Islamic Republic, Ayatollah Ali Khamenei, will not be of practical importance, since the clergyman does not have foreign assets.
According to the representative of the Ministry of Foreign Affairs of Iran, Abbas Mousavi, announcing senseless sanctions against Ali Khamenei and planning to impose them against the head of the foreign affairs department of the country, Muhamed Javad Zarif, the American administration thereby closes the path of diplomacy in relations between the countries.
Recall that in response to a statement by U.S. Special Representative for Iran Brian Hook about the U.S. readiness to lift sanctions in the event of a new deal, Iranian Presidential Advisor Hesamoddin Ashna said that there would be no negotiations with the Americans until the sanctions were lifted.