On June 24, 2019, the Russian Ministry of Defense disseminated information that a detachment of ships and support vessels of the Northern Fleet (SF), led by the frigate "Admiral of the Fleet of the Soviet Union Gorshkov" with guided missile weapons (URO), entered the port of Havana (the capital of Cuba). The visit of Russian naval sailors to the friendly "island of freedom" will last until June 26, 2019.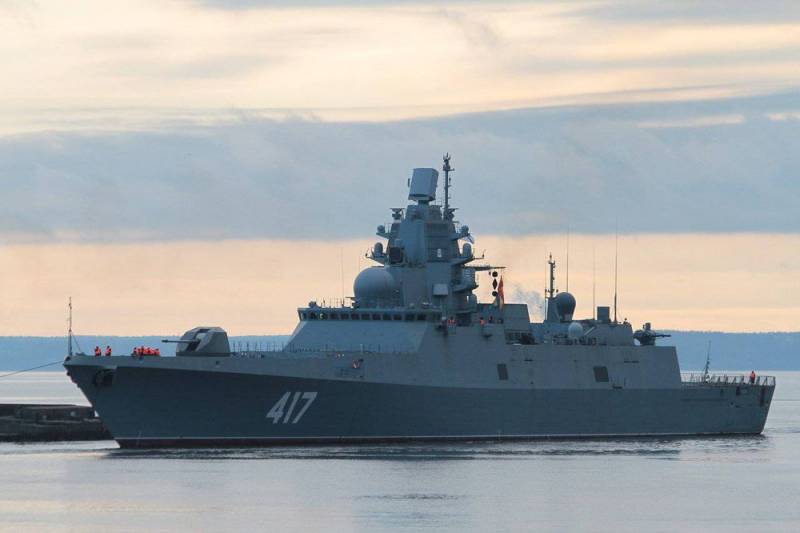 It should be noted that the "Admiral Gorshkov" (lead frigate of project 22350) is part of the 43rd division of missile ships of the Northern Fleet. It was laid at the Northern Shipyard on February 1, 2006. Launched on October 29, 2010. But only on March 20, 2017 he went to the final state tests. On July 26, 2018, the State Commission signed the acceptance certificate. On July 28, 2018, the Andreevsky flag was hoisted on the ship. And from September 1, 2018, Severomorsk is the point of its permanent deployment. At the end of 2019, the military promises to launch the Russian hypersonic Zircon from the frigate, this will be the first test of the latest missile from a sea carrier.
In the meantime, Russian sailors are in Cuba. The command of the detachment, which has already overcome about 28 thousand nautical miles (51,8 thousand km), will meet with the leadership of the Armed Forces of Cuba. A joint laying of wreaths at the memorial to the Soviet soldier-internationalist will also take place. Russian sailors will visit local museums and see the sights. They will visit the military historical complex Morro Cabana and the fortress of San Carlos de La Cabana.
It must be recalled that this unit of the SF has been on the campaign for four months, and more precisely since February 26, 2019. Ships and ships visited African Djibouti, called on Sri Lanka in the port of Colombo and in Puerto Bolivar (Ecuador). They visited the naval parade in Qingdao (China), in honor of the 70th anniversary of the Navy of the People's Liberation Army of China (PLA). During the campaign, the detachment conducted several exercises of various kinds.