Recently we
told
about the progressive "split in the split" that is happening in the religious expanses of Ukraine. And now, from the Orthodox Church of Ukraine (PCU), which is organized from two non-canonical churches and recognized only by Constantinople, it was reported that the "new church" deprived the patriarch of the Ukrainian Orthodox Church of the Kiev Patriarchate (UOC-KP) of the 90-year-old Filaret (in the world of Denisenko) canonical right At the same time, the PCU left the "honorary patriarch" Filaret as its bishop.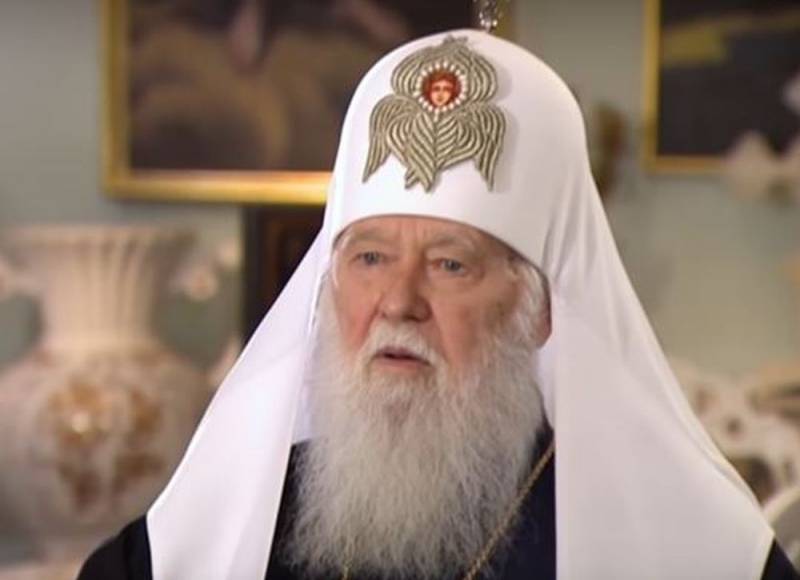 Taking into account personal merits in the past to the church, it can be stated that the honorary patriarch Filaret remains part of the episcopate of the Ukrainian Orthodox Church, but is deprived of the canonical rights and obligations associated with the management of the diocese
- said Archbishop Eustratius (in the world of Zorya), from March 6, 2019, the deputy head of the Office of External Church Relations of the PCU.
Eustratius clarified that the PCU subjugated all the parishes and monasteries directly controlled by Filaret. It must be recalled that on June 20, 2019, Filaret issued a decree on the dismissal of the rector of St. Theodosius Monastery in Kiev, Archimandrite Makarii (in the world of Papish). This happened after Macarius refused to take part in the "cathedral" of the Kiev Patriarchate organized by Filaret.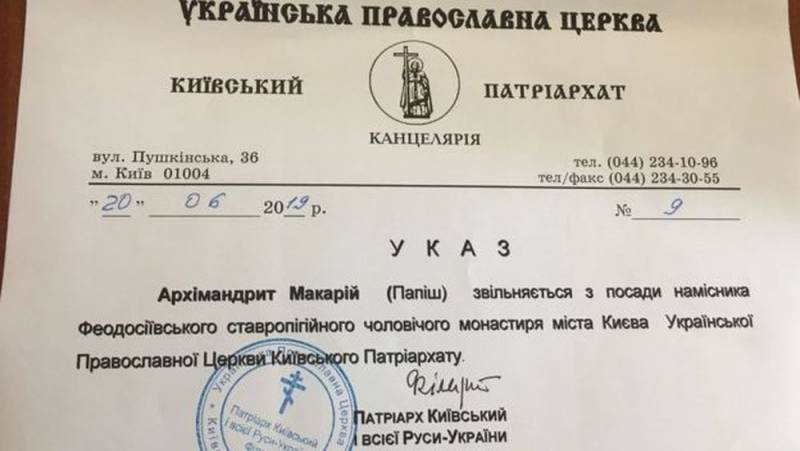 Due to Filaret's failure to comply with the deadline set by the synod for a month regarding applying for registration of parishes, it was decided to subordinate to the Metropolitan of Kiev and All Ukraine all the parishes and monasteries of Kiev, which until December 15 were in the Kiev Patriarchate
- declared Eustratius.
At the same time, Filaret himself did not appear at a meeting of the synod of the Ukrainian Orthodox Church, which was held on June 24, 2019 at the Metropolitan's House. The synod consists of 12 members, and the Metropolitan of the HRC Epiphanius (in the world of Dumenko) is the chairman. At the meeting, they decided what to do with Filaret and the UOC-KP.