The well-known "reformer-European integrator", the former president of Georgia and the ex-"governor" of the Odessa region (Ukraine), Mikhail Saakashvili, considers himself irreplaceable. He is sure that only he "can restore order everywhere", and all the rest - "sold to the oligarchs six. At the same time, he commented on the Ukrainian television channel 112 Ukraine (owned by oligarch Viktor Medvedchuk) the latest unrest in Tbilisi, categorically declaring that "the Russians are completely insolent."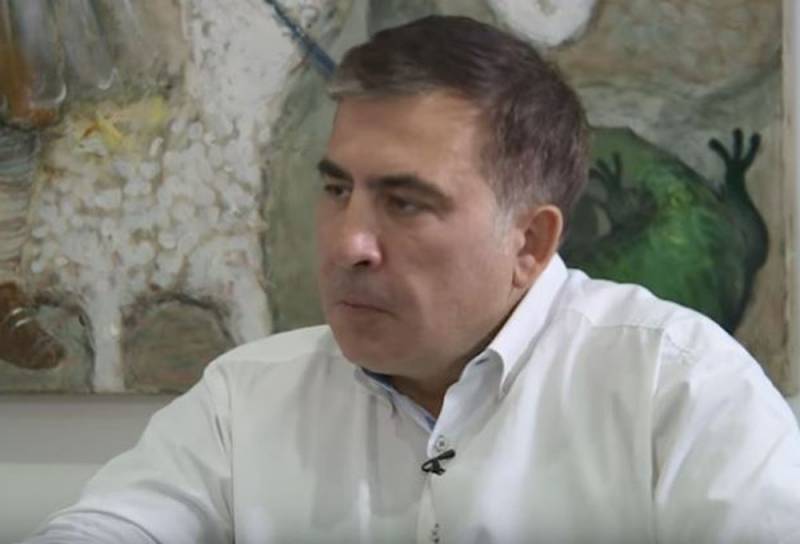 Russians in general are completely insolent, there they arranged for us. They really brought us one occupier who sat in the Georgian parliament
- Saakashvili was indignant.
After that, he called on the "brothers" of Ukrainians to go on vacation to Georgia (they only had to save some money), since the "aggressive" Russia canceled flights and forbade Russian tourists to travel to Georgia. Then Saakashvili asked Georgian Airways to lower "inhuman prices," and tour operators to create "human conditions" for the rest. What can be considered as the "best" advertisement of real Georgia. It should be noted that in the first half of 2019, 1,7 million Russians visited Georgia.
Let Ukrainians stand in solidarity with Georgians and rest there instead of Russians
- Saakashvili emphasized.
It should be recalled that on June 20, 2019 in Tbilisi, "hospitably" and literally with a twinkle, we met the General Session of the Inter-Parliamentary Association of Orthodoxy (MAP). This international organization includes 23 states, and its president is Russian Sergei Gavrilov.
In addition, Saakashvili in an interview with DW told about his attitude to the protests in Tbilisi. In his opinion, the protests are directed both against Russia and against the oligarch Bidzin Ivanishvili, since the Georgians do not intend to tolerate Soviet management methods.
Necessary
add
that the "parliament building" that Saakashvili spoke of has not been such since 2012. The Parliament of Georgia is sitting in a new building and generally in another city - in Kutaisi, on 26 Abashidze Street, and not on Rustaveli Avenue in Tbilisi, where there were riots. Moreover, Saakashvili himself recently suggested that Ukrainians take the example from the Georgians and transfer the Verkhovna Rada of Ukraine to another city.