Recently we
Reported
as the Russian Ministry of Defense came up with a legislative initiative regarding the imposition of sanctions on persons destroying or damaging the monuments of Russian commanders, as well as significant historical events located abroad. And so, on the eve of the sad date of the start of the Great Patriotic War (WWII) on June 22, 1941, the Russian Ministry of Defense created a section on the official website of the department that posted declassified documents of that period regarding the Brest Fortress.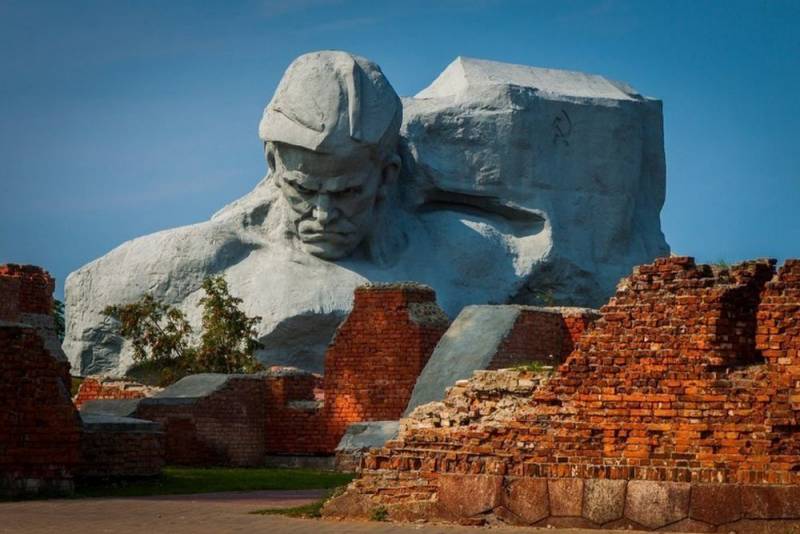 The heroic defense of the Brest Fortress has become one of the brightest pages in the history of the Great Patriotic War. On June 22, 1941, as a result of a sudden attack, the Nazi troops planned to completely take control of the citadel in a few hours, but they met with a fierce rebuff from its defenders, who kept the enemy's onslaught to the end
- said in
communication
The Ministry of Defense of Russia.
The section presents a large number of various documents, ranging from handwritten notes and memoirs to award sheets. For example, on March 23, 1942, near the Eagle, at the headquarters of the 45th German division, the "Battle report on the occupation of Brest-Litovsk" was captured. Thanks to him, the Soviet command was able to learn about the heroic feat of the defenders of the Brest Fortress. The Nazis themselves described their attempts to capture the fortress. They even dropped a 1800-kilogram bomb, which "shocked the entire city of Brest with detonation."
In one of the documents presented, the feat of one of the main organizers of the defense of the fortress, Major Peter Gavrilov, was described in detail. The Germans were so impressed that they saved his life, after which he repeatedly came to the prisoner of war camp to look at Gavrilov with his own eyes.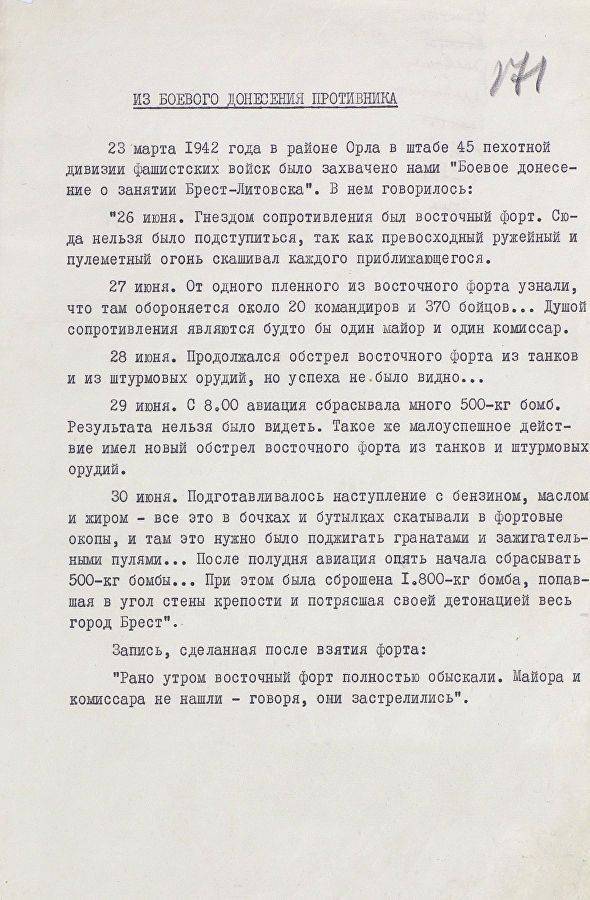 Documents are also presented that shed light on the death of another leader of the defense of the fortress, regimental commissar Yefim Fomin. His Nazis shot at the walls of the fortress.
It should be recalled that on July 28, 1944, the troops of the 1st Belorussian Front, as a result of skillful roundabout maneuvers and attacks from the front, liberated the city and the Brest fortress from Nazi invaders.