People's Artist of Ukraine and People's Deputy, member of the Verkhovna Rada Committee on Science and Education, Mikhail Poplavsky said that the team of President Vladimir Zelensky is preparing for a meeting of the "guarantor" with Russian President Vladimir Putin. Whether Putin knows this is not specified. About this and much more, Poplavsky said on the air of the channel "112 Ukraine", owned by oligarch Viktor Medvedchuk.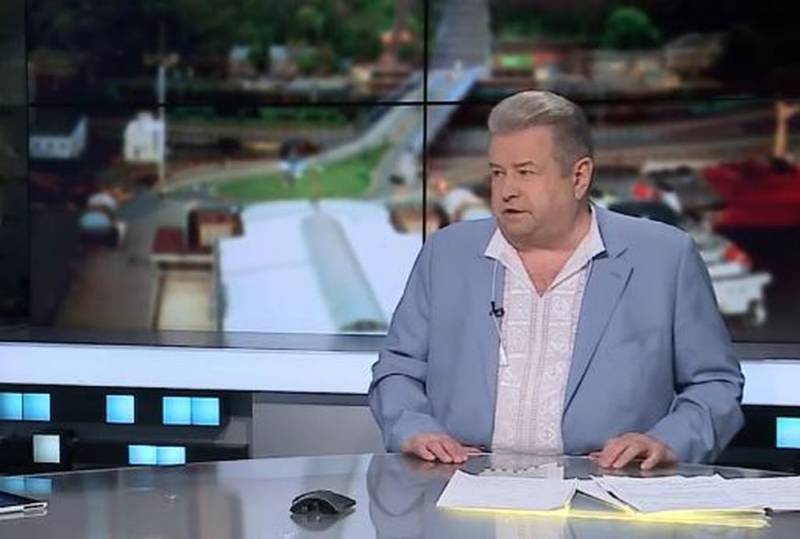 Poplavsky noted that "you need to leave with concrete results," since "just arriving is not enough." According to the artist-parliamentarian, the Russian and Ukrainian side first need to work out proposals and establish the work of diplomatic channels. After that, Putin and Zelensky can come to agreed decisions.
That is, in reality, no direct (personal) meeting between Putin and Zelensky is expected in the near future. It's just that Poplavsky really needed to say something about Russia and light up on the TV. After that, the Russian media recalled its existence. After all, the singer has now become an "agrarian" and is going to the polls with the slogans of protecting the village. Poplavsky's solid experience, he has already three times become a deputy of the Rada.
At the same time, Poplavsky also touched on the theme of resolving the conflict in the Donbass. He stated that it would not be possible to solve the situation by military means. The war in the Donbass is a tragedy for Ukraine, where our guys have been dying for five years. However, instead of recommending Zelensky direct communication with the inhabitants of the region, he advised him to "resolve the issue" through a personal meeting with Putin.
It should be reminded that the Kremlin has repeatedly stated that Kiev needs to discuss the issues of Donbass with local residents living there. As for the Crimea, Moscow does not intend to conduct any conversations in this regard.