Looking at the show that the European Union and the dwarf "Baltic tigers" arranged around the desynchronization of their energy systems with Russia, there is a feeling that they are only interested in the process, and not the final result.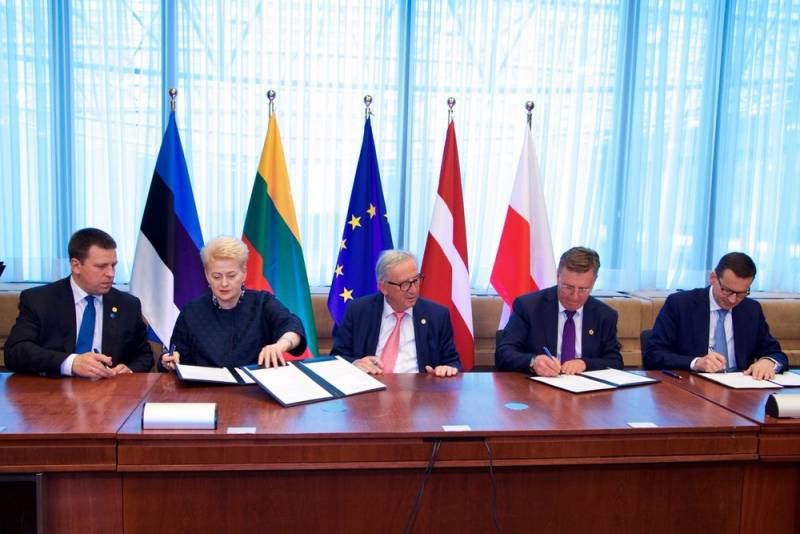 The European Commission, with appropriate pathos, said that EC President Jean-Claude Juncker has signed a roadmap with the heads of the Baltic republics on the desynchronization of the energy systems of Estonia, Latvia and Lithuania with Russia.
The importance and solemnity of the event would be understandable if Junker switched the Balts from the Russian to the European energy circuit with the help of a knife switch.
But when they cover an event with such fanfare, which in turn should lead to a certain result only in 2025, it looks, at least, cheap and stupid.
At least because a lot can change by the indicated date. For example, the European Union itself, or the borders of the territories on which dwarf Baltic "tigers" are located.
Recall that testing the energy system of the Kaliningrad region showed that it is able to work offline.
The test results caused a serious commotion in Lithuania, which expressed its concern about possible power outages. And before "desynchronization" with Russia, she should wait another six long years.