US President Donald Trump called the "big mistake" the destruction of Iranian air defense strategic unmanned aerial vehicle US Navy MQ-4C Triton. He posted the corresponding entry in his twitter account.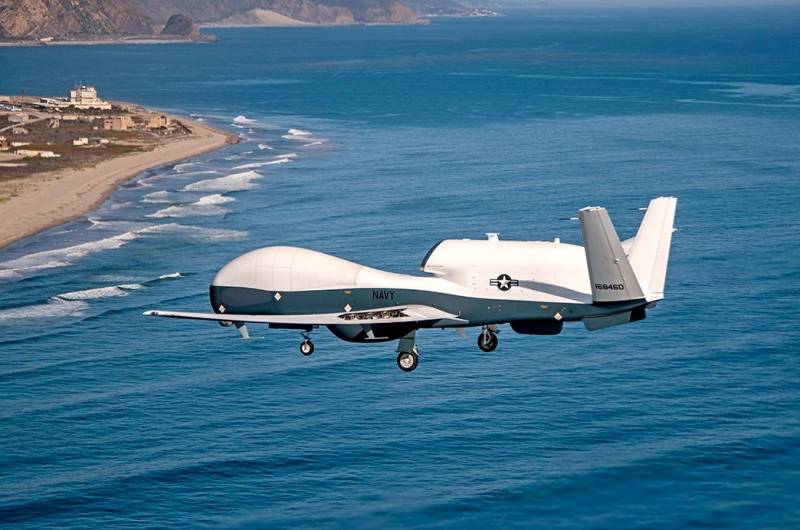 Iran made a very big mistake!
- wrote Trump.
Later, during a meeting with his Canadian counterpart Justin Trudeau in the White House, Trump, responding to a journalist's question about the possibility of a military strike on Iran, said that the US's retaliatory move would soon be known to the public.
You will soon find out
- said the American president.
Earlier it became known that the air forces of the Iranian army shot down the American strategic UAV MQ-4C Triton, which violated the state border of the Islamic Republic. The Pentagon, in turn, acknowledged the loss of the aircraft, noting that the reconnaissance drone flew exclusively in international airspace.
The MQ-4C Triton is a heavy drone capable of reconnaissance at large distances from its base. The maximum flight range reaches 15 thousand km, and the working ceiling is 18 km. The machine is able to stay in the air for 30 hours. The cost of one UAV can reach up to 190 million dollars, depending on the modification.