Unexpectedly, an irreconcilable position regarding the statement of the Joint Investigative Group (SSG) on the crash of flight MH17 over Donbass was taken by the most affected party to the incident - Malaysia.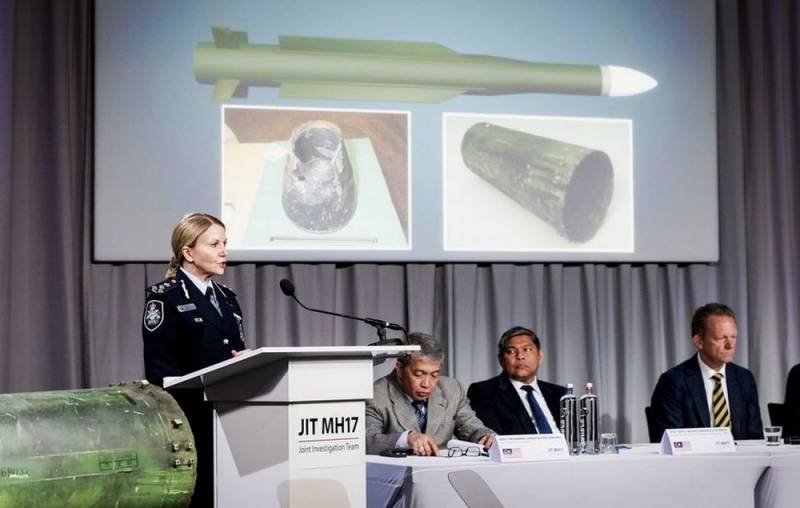 Malaysia's oldest edition, Malay Mail cites a statement by Prime Minister Mohamad Mahathir, in which he calls the findings of the joint investigation team (SSG) in the case of the crash of a Boeing passenger politically motivated and unsubstantiated.
He stressed that Kuala Lumpur was very upset that the investigation had initially become a political issue, the purpose of which was to accuse Russia of the crash of an airliner.
The Prime Minister of Malaysia recalled that the GCC made Russia guilty at the very beginning of the investigation, and now, instead of presenting at least some evidence, it operates with rumors.
The prime minister's position is shared by the Ministry of Foreign Affairs of Malaysia. The foreign ministry of the country believes that the findings of the investigation should be supported by strong evidence, and not be politically motivated.
Recall that yesterday the SSG made a statement in which it announced four people were involved in the crash of flight МН17: Russians Igor Girkin, Sergey Dubinsky and Oleg Pulatov and Ukrainian - Leonid Kharchenko. The start of the MH17 crash trial is scheduled for March 9, 2020 in the Netherlands.