Recently we
Reported
As the special representative of the US State Department for Ukraine, Kurt Volker, during a hearing in the Senate (upper house of parliament) of the US Congress, made a number of high-profile statements. But this was not enough for Volcker, after which he wrote on his Twitter that Russia should stop lying about the downed Boeing over the Donbass (Malaysia Airlines flight MH17) and punish the guilty.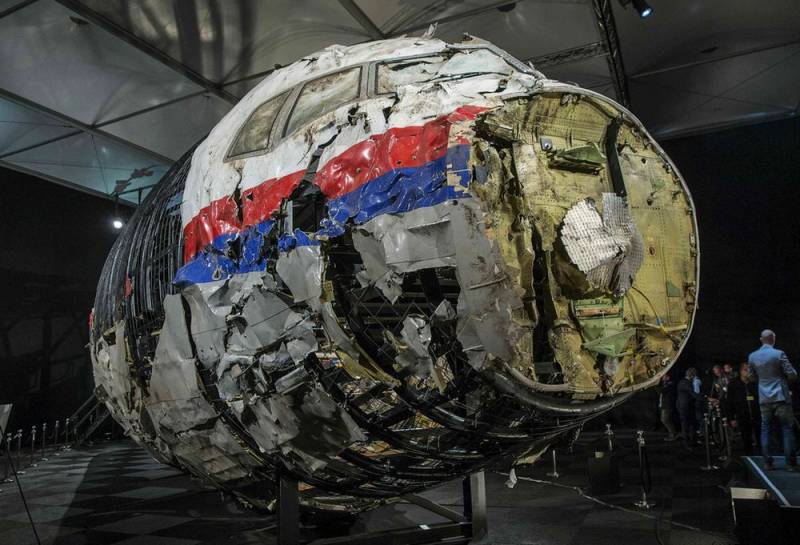 It is time for Russia to stop its lies around the downed MH17 and end its gross misinformation campaign. Russia should cooperate with the investigation and adhere to UN Security Council resolution 2166 (2014) and ensure that all defendants currently in Russia are brought to justice
- wrote Walker.
After that, Walker "paid tribute" to the Joint Investigative Group (CCG) for "dedication and commitment to establishing the truth about the collapse of MH17." Walker, in this case, behaves exactly like his British and American diplomatic colleagues. Some unprovenly require Russia to confess to the poisoning of the Skripals, while others urge Iran to take responsibility for the destruction of tankers in the Gulf of Oman.
We welcome efforts to ensure justice for the 298 civilians killed in 2014 and express our sympathy to the families and friends of the victims.
- specified Walker.
It should be added that on June 19, 2019, the SSG appointed four suspects of involvement in the death of flight MH17. They turned out to be: Russians Igor Girkin (Strelkov), Sergey Dubinsky, Oleg Pulatov and Ukrainian Leonid Kharchenko. The Netherlands prosecutor's office now plans to bring charges against them. At the same time, Moscow has reasonable suspicions about the bias and one-sidedness of the work of the SSG.
Nevertheless, Russia will continue to assist the investigation in order to establish the truth about the death of flight МН17, and the real culprits of the incident suffered a fair punishment
- said in a statement to the Russian Foreign Ministry.
It should be noted that on May 30, 2019 at the international economic forum in Tokyo (Japan) dedicated to the development of Asian countries, the head of the Malaysian government, Mahathir Mohamad
demanded
so that his country would be provided with exhaustive (concrete and irrefutable) evidence of Russia's guilt in this disaster. He stressed that Malaysia accepted the report of the said commission only in that part where it says that the MH17 was shot down by a Russian (Soviet) missile. However, this does not prove that the aforementioned rocket was fired specifically by the Russian military. Many countries have such missiles, including Ukraine. In addition, he was outraged that the commission did not allow representatives of Malaysia to take notes on the "black box" of the airliner.
It should be recalled that the Boeing flew along the route Amsterdam (Netherlands) - Kuala Lumpur (Malaysia). He was shot down in the sky over the Donetsk region on July 17, 2014. All 298 people aboard were killed.