On June 20, 2019, the Iranian Press TV reported that the Air Force of the Islamic Revolutionary Guards Corps (IRGC) shot down the US strategic UAV RQ-4 Global Hawk. This happened over the Khormozgan province in the south of the country, when the aforementioned UAV violated the border and flew into Iranian airspace.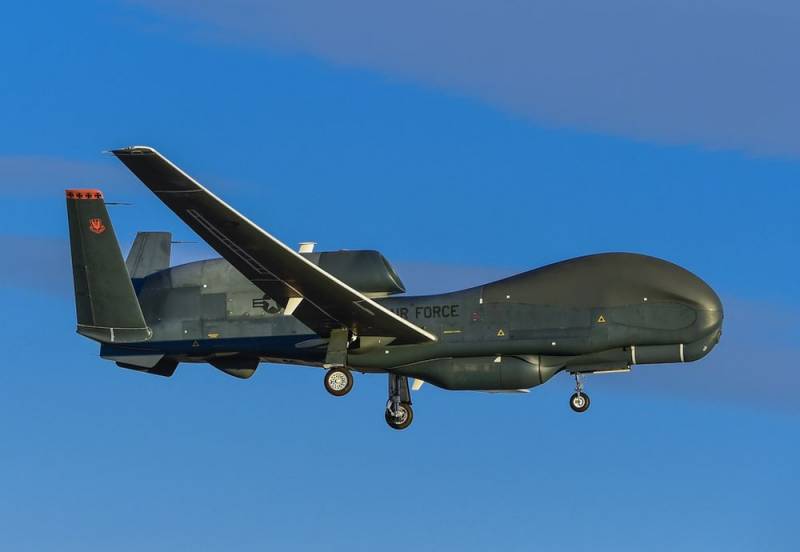 It is clarified that the incident occurred near the Kuhhe Mubarak district in Jask County. In turn, the representative of the Central Command of the US Armed Forces (USCENTCOM) captain Bill Urban said that Iran could not bring down an American UAV over its territory, since it was not there. He declined other comments.
In turn, Reuters, citing an official statement by the US authorities, reports that an American drone was shot down over the Hormuz Strait of Iranian air defense. Some sources indicate that it was a $ 4 million MQ-200C Triton strategic reconnaissance UAV.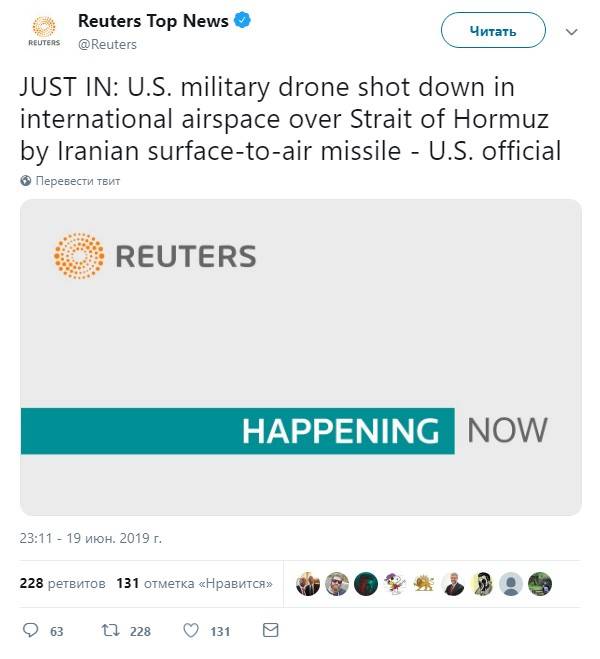 At the same time, it became known that the United States will send Patriot anti-aircraft missile systems (SAM) to the Middle East, UAVs and reconnaissance aircraft. At the same time, in the "peace-loving" Pentagon they once again stated that they did not want war, they were only protecting themselves from Iran at its borders, in the opposite hemisphere from the USA.
Previously we
Reported
as US Secretary of State Mike Pompeo (Michael Richard "Mike" Pompeo) issued a formidable warning that any attack by Tehran or its proxies, which would kill at least one US military, will lead to a military strike from the United States. After that, the acting Secretary of Defense of the United States (Pentagon chief) Patrick M. Shanahan (Patrick M. Shanahan) approved the dispatch of 1000 US troops to the Middle East.