The campaign in the early elections to the Verkhovna Rada of Ukraine is becoming more acute. The most famous outsider is the ex-president of Ukraine Petro Poroshenko and his old party with the new fashionable name "European Solidarity". Therefore, the former "guarantor" is now actively moving around the media, demonstrating "patriotism" and "exposing" opponents.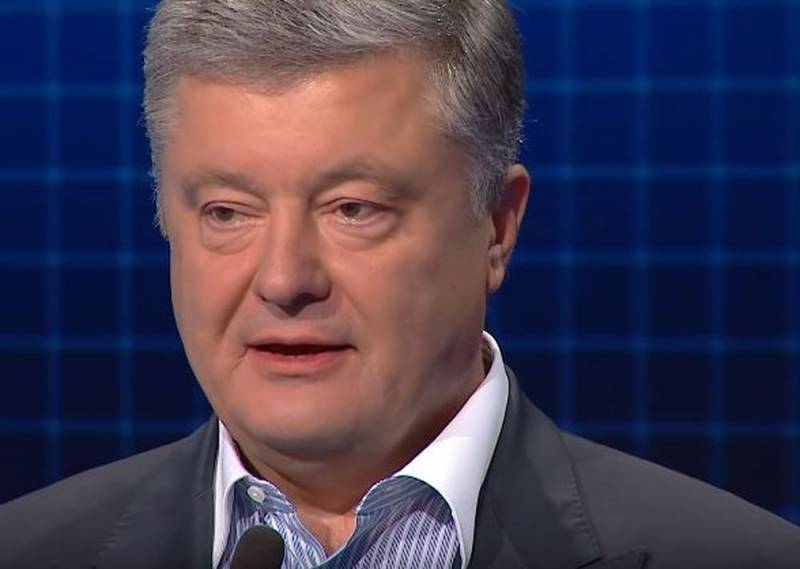 For example, on June 19, 2019, Poroshenko gave an interview to the Ukrainian online publication Glavkom. And he did this right on board the Intercity train, on which, together with his wife and daughter, he returned from Ivan Frankovsk from the Via Carpatia forum. Poroshenko walked on the cars and took selfies with fellow travelers, he loves to "be with the people", and the journalists were "by chance" near, like all the previous five years before.
On the train, Poroshenko compared the new president, Vladimir Zelensky, with a bicycle and said that after the presidential election (which Poroshenko had miserably lost), he did not meet with him. True, he admitted that he phoned Zelensky several times and offered him "his rich experience." At the same time, he said that he sees his main competitor in the next parliamentary elections, the Boyko-Medvedchuk-Rabinovich political force, i.e. Party "Opposition Platform - For Life". By the way, Arsen Avakov's really "toxic" friend "hero of the ATO" Ilya Kiva, who resigned as chairman of the Socialist Party of Ukraine (SPU), "pushed" it from Oleksandr Moroz, "jumped" to this party recently.
So, according to Poroshenko, Zelensky can recognize Crimea as Russian in exchange for a solution to the conflict in the Donbass. That's how Poroshenko answered the question whether the new government can exchange Crimea for Donetsk and Lugansk. After that, according to Poroshenko, the new government will cease to be power.
It will be very dangerous for people, first of all, because the fate of new
politicians
I'm much less interested
- Poroshenko added.
After that, Poroshenko happened on his favorite topic - "Russian aggression", adding that in 2014 Russia committed an international crime.
Can Russia use the air force? I sure can. Therefore, we need to decisively strengthen the air defense. What am I doing
- emphasized Poroshenko.
Poroshenko's interview was simply filled with slogans about "statesmen" and reform. He probably forgot that before this he had been leading the country for five years.
He did not comment on questions about Igor Kolomoisky, considering it trolling, and he called Mikhail Saakashvili his personnel mistake. However, he does not believe that the "new church" (PCU) is threatening something, despite the conflict of "hierarchs".