Recently we
Reported
how the "peace-loving" Pentagon decided to send 1000 of its military to the Middle East to "deter" Iran. And now, US Secretary of State Mike Pompeo (Michael Richard "Mike" Pompeo) warns that any attack by Tehran or its proxies, which will result in the death of at least one US military, will lead to a military attack from the United States. This is reported by the American daily newspaper The Washington Post, citing its sources.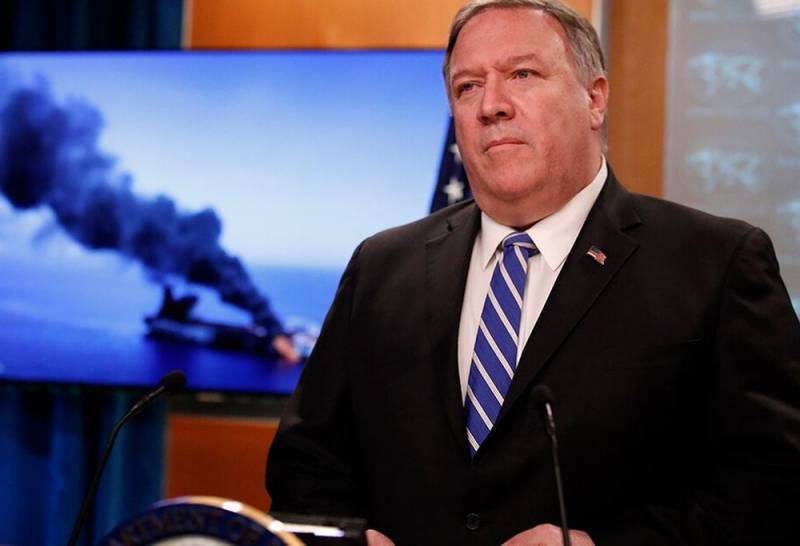 Sources said the publication that a similar statement about imminent retaliation was transmitted during a visit by Pompeo to Baghdad in May 2019. Then, allegedly, convincing intelligence was obtained that testified that the "Iranian militias" (Iraqi local Shiites) could resume attacks on the US military operating in the immediate vicinity of them throughout Iraq. At the same time, it was not specified what the Americans have been doing in Iraq for the past 16 years.
Pompeo told Iraqi leaders in a message that he knew would be handed over to Tehran that one American death would force the United States to retaliate
- notes the publication.
It should be noted that Pompeo, on June 18, 2019, speaking at the headquarters of the United States Central Command (USCENTCOM) in Tampa (Florida), said that US President Donald Trump "does not want war", but stressed that the United States will act if they will be attacked. This can be interpreted as the fact that the United States itself is looking for an excuse for war, and if they do not find it, they will come up with it.
It was after this that the acting Pentagon chief Patrick M. Shanahan said the United States "does not seek a conflict with Iran," after which it sent an additional 1000 troops to the Middle East.
I allowed the transfer of approximately a thousand additional troops to carry out defensive tasks related to threats from the air, from the sea and from land
- said Shanahan.
It remains only to wait until the Americans begin to kill their own soldiers, because provocations before the start of the conflict are US favorite tactics. After that, someone will surely start waving bullets in beautiful plastic bags (extracted from the killed soldiers), directly from the UN rostrum and demanding "justice".