Recently we detail
Reported
how Russian Su-27 fighters intercepted several US strategic air force bombers Boeing B-52N Stratofortress (Boeing B-52H Stratofortress "Stratosphere Fortress"), which unceremoniously approached the borders of Russia. Western publications even posted in their publications a video that was kindly put up for public access by the Russian Ministry of Defense. And this caused a stormy reaction of readers from Western countries.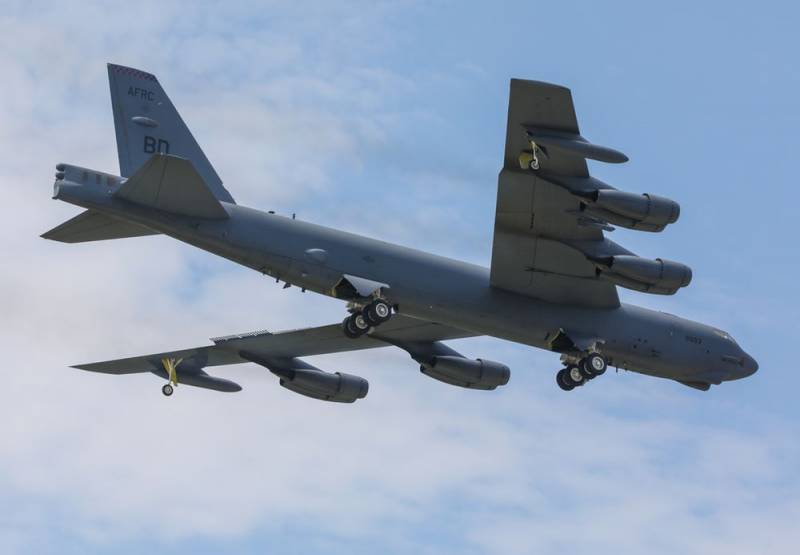 Most readers agreed that if the Russian "strategists" regularly flew along the borders of their countries, then both the local military and civilians would definitely not like it. Therefore, readers fully justify the actions of Russian fighters. After all, the Western military would have acted in exactly the same way - driven away from the border. It is reported
RIA News
who became aware of the comments of Western users on the Web.
Russia cannot be blamed for this, if their bomber came so close to our airspace, what do you think would happen?
- Don.dixon asked a logical question.
It's boring to patrol heaven. Russians and Americans play dangerous games all the time to dispel boredom
- Onewhoknows wrote his assumption.
Funny jokes for both sides. They just hold each other in suspense without any malice. Crews would gladly share beer with each other in their countries
- noticed Eryops.
My God, how dare the Russians do what the Western military do!
- ironic jmb952381.
The B-52 is an absolute "dinosaur" and the largest and slowest target in the sky. This is the best the United States has to offer.
- noted Roarke.
It should be noted that Russian fighters operate in accordance with international rules. Moreover, over the past year, the activity of the US Air Force and its allies at the borders of Russia, with the use of all kinds of aircraft, has seriously increased. In turn, the Russian Ministry of Defense regularly calls on "partners" to stop dangerous and provocative operations, but receives refusals with the same frequency.