Recently we
Reported
how the Ukrainian Naftogaz refused to put up with Russian Gazprom and what kind of virtual show on this occasion was organized by the patriot millionaire Yury Vitrenko, executive director (business development director) of Naftogaz Ukrainy NAK, the son of the famous progressive socialist Natalya Vitrenko . And so, on June 18, 2019, Yuri Vitrenko decided to continue the information attack on the public.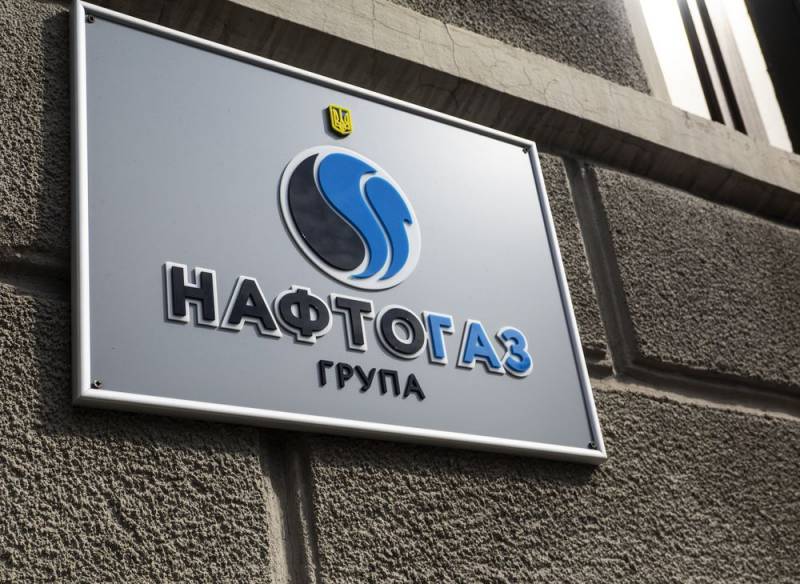 This time, he announced on his Facebook page that Naftogaz has a backup option in connection with the situation under a contract for the transit of Russian gas to Europe through Ukraine. It turns out that Gazprom may be offered a contract not for transit, but for a "swap" of gas.
If Gazprom does not want to take on the risks associated with the Ukrainian regulator and the gas transmission system operator, then Naftogaz is ready to take these risks upon itself. In this case, we propose that Gazprom conclude a contract with Naftogaz not for transportation services, but for a "swap" of gas
- wrote the millionaire Vitrenko, who over the next five years expects to become a billionaire, at the expense of his compatriots and residents of Europe.
Vitrenko specified that the scheme would look as follows. Gazprom will transfer a certain amount of gas at the Ukraine-Russia border to Naftogaz, and Naftogaz, in turn, will transfer the same amount of gas at the Ukraine-EU border. Gas transmission will be confirmed by operators from Slovakia, Hungary, Poland and Romania.
Such gas swap contracts are relatively common for the European market (and possibly for Gazprom as well). That is, such a contract can be concluded according to European rules, it's just that they are different for gas swap contracts and gas transportation services
- wrote Vitrenko.
At the same time, Vetrenko did not specify that he would then be able to sell all the extracted cheap Ukrainian gas to the EU expensively, and he would sell expensive Russian gas bought to the EU in Ukraine. And in this scheme, he and his partner, the head of Naftogaz Andrey Kobolev will become real billionaires.
But Vitrenko wrote to the public that the "swap" contract would be concluded "according to the same Swedish rules and with arbitration in Sweden (as in the current contract)", and the transit fee will be determined in advance by the parties. But what does transit have to do with it then, if Vitrenko was planning to buy gas on the border with Russia?
After that, Vitrenko specified that Naftogaz would itself conclude a contract for gas transportation services through a separate gas transmission system operator. That is, he was going to conclude a transit contract with himself, pick up European buyers and dictate his prices to them?
We are satisfied with the EU proposal for a transit contract - 10 years, on average should be at least 60 billion cubic meters. m. of gas per year. Therefore, we can put the same parameters into the gas swap contract
- added Vitrenko.
That is how crook Vitrenko commented on the words of Gazprom's board member Sergey Kuznets that concluding a contract for gas transit with Ukraine on European conditions is impossible for objective reasons. The ten-year contract for the transit of Russian gas to Europe through Ukraine expires on December 31, 2019. And for the remaining time, we are waiting for a lot of proposals and revelations from representatives of Naftogaz.