On June 17, 2019, monitoring aviation resources and the media became aware of the details of the interception of several strategic bombers of the US Air Force Boeing B-52N Stratofortress (Boeing B-52H Stratofortress Stratosphere Fortress) by Russian air defense fighters. All "strategists" (call signs Hodor 51, 52, 53) belong to the fifth bomber wing, based at the US Air Force base in North Dakota.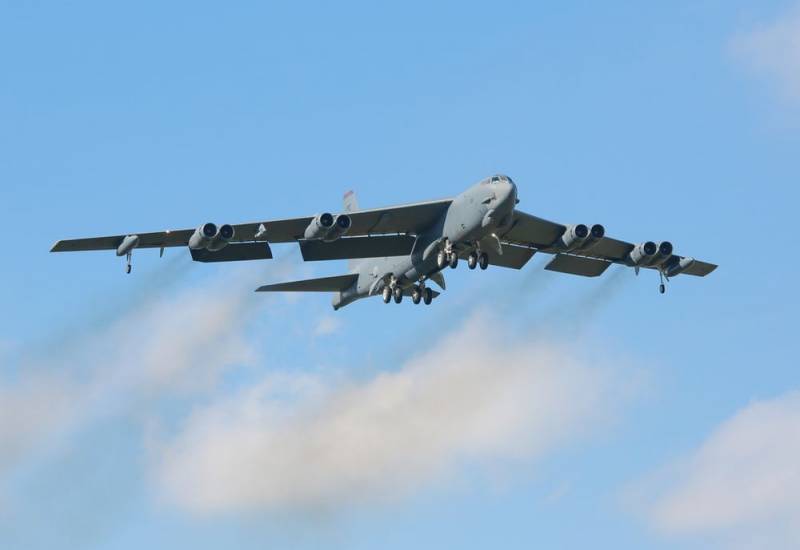 One of them participated in
exercises
NATO Baltops-2019 in the Baltic Sea, two others took part in maneuvers in Romania. The mentioned bombers approached the borders of Russia from the Black and Baltic Seas. After that, the crews of the Russian Su-27 "escorted" uninvited "partners" away from the borders of Russia in strict accordance with international rules.
It became known that one of the two "strategists" flying to Romania, suddenly changed course and headed towards the Crimea. He approached the peninsula at a distance of 65 km, after which he was intercepted by a Russian fighter. It is clarified that on the way back to the United States, an accident occurred with one of the American bombers, one of the engines allegedly broke down (8 engines in total on each such "strategist"). He had to emergency land at the British Air Force base Mildenhall.
At this time, a bomber called Hodor 53 flew over the Baltic Sea and the Baltic countries. It tested the operational compatibility of the units of NATO countries and their allies (Sweden and Finland) to a possible major conflict on the strategic waterway. In March 2019, the Russian Aerospace Forces already intercepted the U.S. Air Force B-52 over the Baltic, near Kaliningrad (video below).
It should be noted that over the past year, the activity of the US Air Force and its allies, with the use of all kinds of aircraft, has increased dramatically. At the same time, the Russian Ministry of Defense has repeatedly called on the Pentagon to stop dangerous and provocative operations, but has regularly been refused.