Recently we
Reported
how Nord Stream 2 AG filed the third application from Denmark for the next version of the route of the Nord Stream-2 gas pipeline. But, apparently, the Russians and their European partners are running out of patience and they decided to punish Denmark financially, striking the most painful and sensitive place - the "money pocket". Everything is purely in accordance with the modern capitalist paradigm (a set of fundamental principles).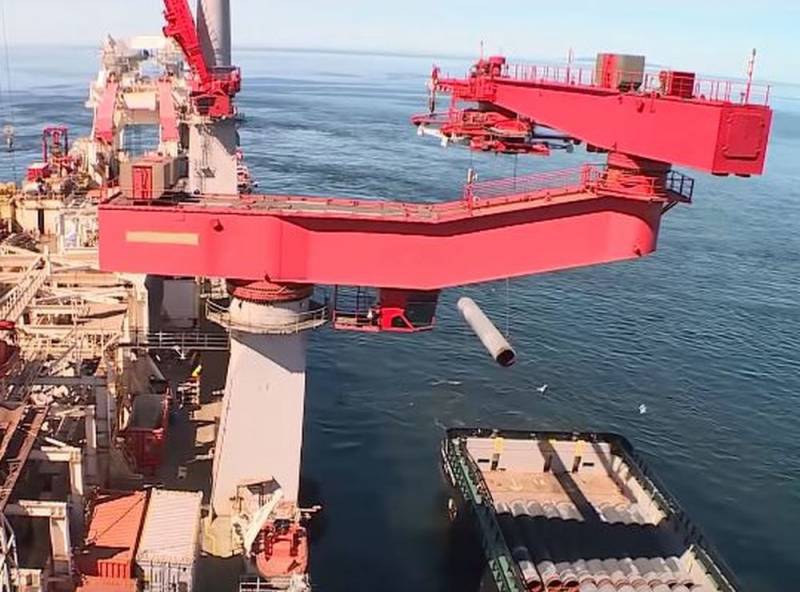 In any case, Sergey Kuznets, a member of the board of the Russian gas giant Gazprom, has already told the media that a possible delay in the construction of the Nord Stream-2 gas pipeline (SP-2) along the Baltic floor could result in losses for Denmark that could cause Copenhagen will have to compensate.
They have a responsibility that may arise sooner or later. As far as I know, Nord Stream 2 AG hinted that investments have already been made and delays in laying due to the coordination of the pipeline route could result in losses that will have to be compensated sooner or later
- said the blacksmith.
The official reaction of Copenhagen and the royal family of Denmark to this is not yet known. But it "coincided" that shortly before that, on June 6, 2019, Danish Prime Minister Lars Løkke Rasmussen resigned. By the way, he should not be confused with another former Danish Prime Minister, former NATO Secretary General Anders Fogh Rasmussen, although they are both frank Russophobes.
It was Lars Rasmussen who dragged on the issue of considering the applications of Nord Stream 2 AG for SP-2 as soon as he could. For example, in April 2019, having gained courage, he declared directly in the eyes of German Chancellor Angela Merkel that he "saw" not only in SP-2
economic
, but also "
political
measurement. " After which he admitted that Denmark could not interfere with the implementation of the SP-2 project, but was able to significantly slow down its implementation.
After it became known about the resignation of Lars Rasmussen from the post of Prime Minister of Denmark, the Chairman of the Management Board of PJSC Gazprom Alexey Miller announced (June 7, 2019) that the Danish section of SP-2 can be built in a maximum of five weeks, regardless of the route. That is, it does not matter which side and how the Danish island of Bornholm in the Baltic Sea will bypass the gas pipeline. What they decide in Copenhagen, we will soon find out, now there is a change of government and the next one may be more negotiable.