Early parliamentary elections in Ukraine are becoming more dynamic, interesting and promising. For example, on June 16, 2019, "the best prime minister of all time" Volodymyr Groysman said on the ICTV channel (owned by billionaire Viktor Pinchuk, married to the daughter of ex-President of Ukraine Leonid Kuchma) that only new ones should enter the new Verkhovna Rada of Ukraine
political
force.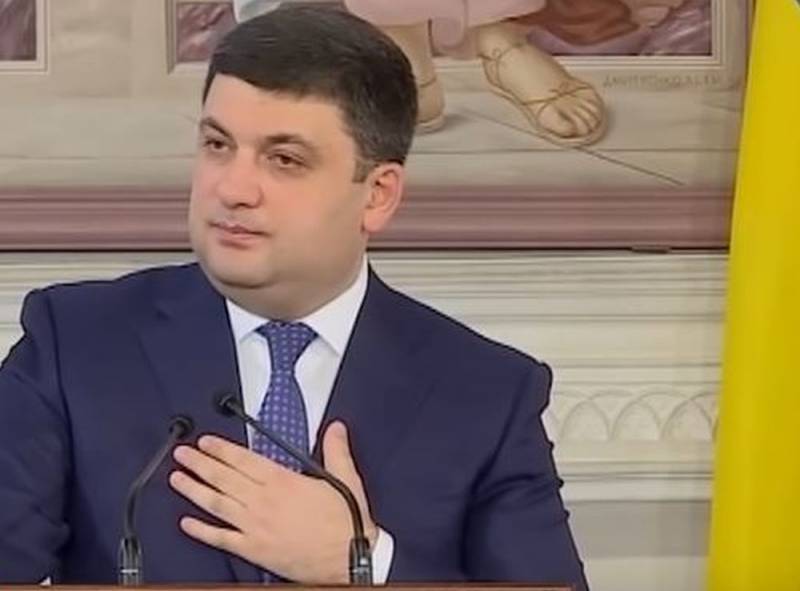 It should be noted that by "new", he meant himself. Although the rating of his "powerful" party, "Groysman's Ukrainian Strategy", fluctuates at the level of statistical error. But it is necessary to preserve what has been "worked out" over the years of premiership, so getting into the Rada is critically important for this "patriot" who is getting fat before our eyes.
Old parties, such as the BPP (the party of Petro Poroshenko, now called "European Solidarity" - ed.), "Fatherland" (the party of Yulia Tymoshenko - ed.) Should be a thing of the past. They had the opportunity to make important decisions for the country, but they did not.
- said Groisman.
Groysman is convinced that the Ukrainian parliament needs not only "fresh faces", but also experienced politicians as part of new parties. That is, the political ballast that has been discredited in a new fashionable package. In his opinion, the criterion of "only new faces in parliament" should not become decisive for the formation of party lists.
There is the "Servant of the people" (the party of Vladimir Zelensky - ed.), "The Voice" () the party of the pro-American singer Svyatoslav Vakarchuk - ed.), There is the party "Ukrainian Groysman Strategy", which brings together professionals. On the one hand, we have a young, on the other, a professional team. We have a history, and we can be responsible both for all our successes and for shortcomings
- Groysman said, answering the question what kind of political forces he would like to see in parliament.
It should be reminded that early elections in the parliament will be held on July 21, 2019. Moreover, all published polls can be considered conditional and not reflecting reality. Since many political forces pay for these "studies". Moreover, the passing barrier in the elections for parties is quite serious, it is 5%. Let's just wait for the results of the CEC.