On June 14, 2019, the Sevastopol Balaklava District Court sentenced Viktor Novitsky, captain of the Ukrainian fishing vessel YaMK-0041. He was found guilty of illegal fishing, i.e. in poaching. He was sentenced to a fine.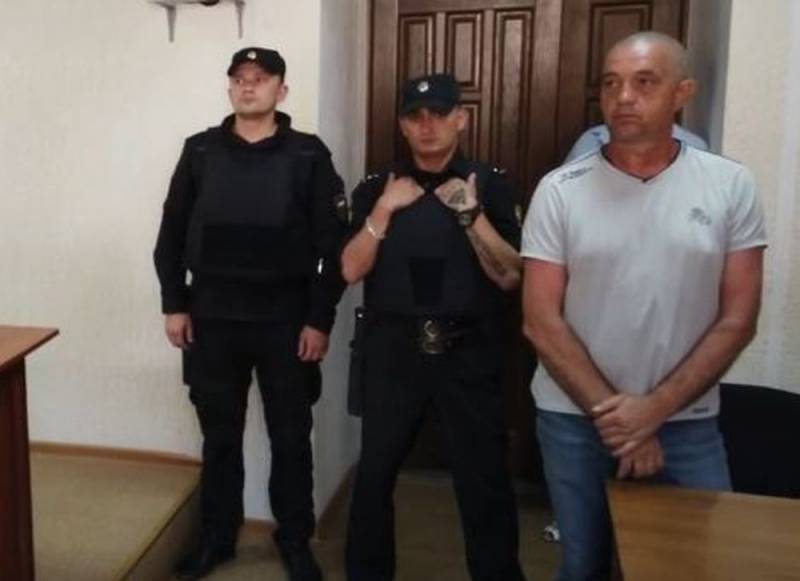 The court sentenced him to a fine of 550 thousand rubles. Due to the fact that he was previously detained, he was released from the punishment imposed. The recognizance not to leave was canceled. About 440 thousand rubles were recovered in compensation for damage caused by the crime
- explained in court.
It should be recalled that in May 2018, FSB officers stopped and inspected the aforementioned Ukrainian vessel near Crimea. After that, the vessel and crew, consisting of five people, were detained for illegal fishing. A criminal case was opened against Novitsky, as the captain of the vessel, and he was threatened with five years of imprisonment for "illegal extraction (catch) of aquatic biological resources committed by a person using his official position." He was kept in a detention center in Simferopol, but then he was released on his own recognizance.
As for the remaining crew members of this vessel, they were exchanged for the crew of the Russian fishing vessel Nord, detained by the Ukrainian side in March 2018 in the Sea of ​​Azov. In February 2019, we
told
as the captain of the Russian fishing vessel Nord, Vladimir Gorbenko, returned to his native Russian Crimea.