Anti-Russian sanctions imposed by the United States led to serious consequences not only for the ruble. A tremendous blow was dealt to the positions of one of the most reliable currencies in the world - the Swiss franc. Its exchange rate against the euro has reached a minimum since January 2015. As early as April 11, 1 Swiss francs were given for 1,18 euro.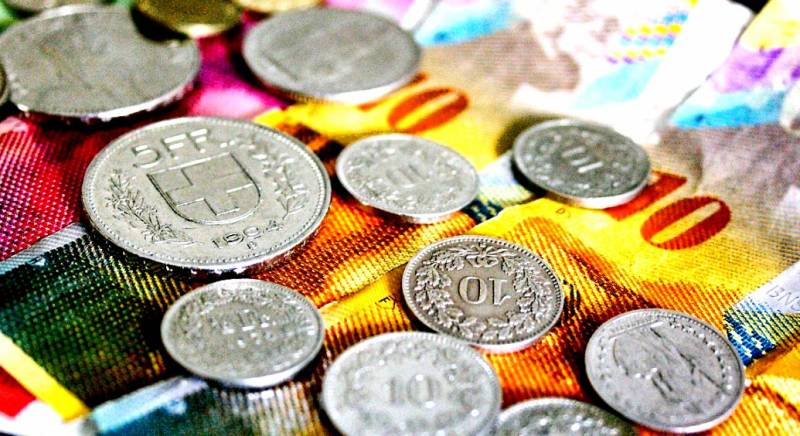 As you know, the currency of a neutral and wealthy Switzerland has always been considered the most suitable for investment in crisis periods. Switzerland is a "country-banker", its money has always been quoted high. Confidentiality of investments and deposits, maximum security and reliability are the signature features of the Swiss financial system, which have always attracted big business all over the world.
Now that the military has escalated
политическая
the situation in Syria, the United States and Russia are on the verge of conflict, and Washington declared a trade war to Beijing - a very successful, it would seem, time for investing in the Swiss currency. But the Swiss franc "floated" down. What is the reason for this? Experts directly derive the decline in the value of the Swiss currency from anti-Russian sanctions, more precisely - from the actions of Russian investors that followed in response to American policy.
For a long time, the largest Russian entrepreneurs invested in Swiss companies, invested their funds, counting on the stability of the Swiss
economics
and the reliability of their investments. But US sanctions, affecting a number of businessmen close to power, mortally scared Russian billionaires. They began to quickly withdraw their funds from Swiss companies, as the United States imposed sanctions on all structures controlled by the Russian state or the largest Russian businessmen. Swiss structures with a significant or controlling share of Russian companies did not escape this fate. As a result, the value of the shares of those Swiss companies in which the controlling interest was in the hands of Russian entrepreneurs immediately decreased. Russian billionaires reacted to such events very quickly.
Viktor Vekselberg reduced the share of his Renova company in the Swiss company Sulzer AG from 63,42% to 48,83%. After that, all restrictions imposed by the United States in connection with sanctions against a Russian businessman were lifted from the Swiss company. Obviously, many other Russian businessmen will choose a similar line.
Although Switzerland is a rich country, dependence on the global political situation will not affect the state of its economy in the best way. It turns out that the trade and information war unleashed by Washington affects even countries that have remained neutral throughout the XNUMXth century.