On June 13, 2019, the executive director (director of business development) of Naftogaz Ukrainy NJSC Yuriy Vitrenko, the son of the well-known "progressive" socialist Natalya Vitrenko, said that Moscow allegedly did not want to negotiate gas transit "with fair rules" with Kiev. Then he called absurd the proposal of the head of the Ministry of Energy of Russia Alexander Novak to conclude a settlement agreement between Gazprom and Naftogaz. What did he write about on his Facebook page.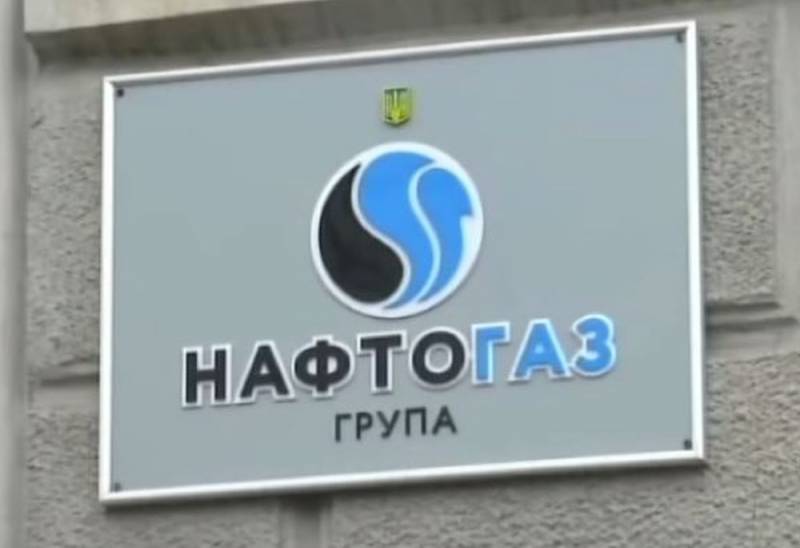 It should be noted that, in the opinion of the "naughty son", the Ukrainian Naftogaz, in this case, will have to abandon the $ 2,8 billion that the Russian Gazprom supposedly owes to it by court order. Moreover, part of the mentioned amount, in the form of millions of dollars in bonuses in advance, he and his boss Andrei Kobolev had already "patriotically" shared with this, with great resonance for the little Ukrainians, because no one had yet recovered anything from Gazprom.
After Ukraine and the EU took a consolidated position that transit through Ukraine should be carried out according to fair European rules, these negotiations became uninteresting for Russia. It seems that the Russian Federation is waiting for "negotiators" who will hand over the interests of Ukraine, rather than agree on civilized and fair rules for all parties
- wrote Vitrenko, hoping to sit in his bread position for as long as possible.
After that, Vitrenko began to scare the Ukrainian public, completely forgetting about the principles of a settlement. He wrote that in addition to the loss of $ 2,8 billion, Naftogaz could still return to debtor status "according to the provisions of take-and-pay" (more than 80 billion cubic meters of gas by the end of 2019) for gas taken in 2014 2015 (about $ 4 billion). "
And this is all for the sake of continuing the current transit contract, to which, in the interpretation of Gazprom, we will agree contrary to the arbitration decision and without any obligation on the part of Gazprom in terms of transit volumes. That is, as soon as Gazprom completes Nord Stream-2 and Turkish Stream, it will stop transit through Ukraine, and we will not receive money under this contract. The "settlement agreement" absurd for us, isn't it?
- added Vitrenko.
The meaning of what Vitrenko wrote was that Russia was allegedly trying to deceive Ukraine, but the vigilant "patriot" stood guard over the interests of the "independent". After that, Vitrenko sums up, summarizing that Ukraine should prepare for the termination of transit from 2020, but at the same time receive compensation for this through international arbitration.
It should be recalled that a ten-year contract for the transit of Russian gas to Europe through Ukraine expires on December 31, 2019. The next trilateral meeting (of Russia, Ukraine and the EU), regarding the mentioned transit, should be held in September 2019.