Russia must give a tough response to US hostile actions, including the recently adopted anti-Russian sanctions. Now in the State Duma of the Russian Federation they are discussing with might and main how to better answer the Americans so that they
economy
felt the danger of quarrels and conflicts with Russia.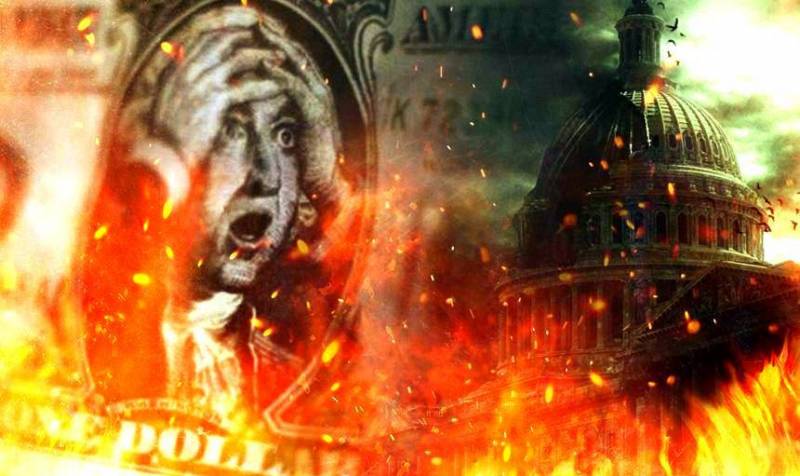 On April 13, State Duma Speaker Vyacheslav Volodin and faction leaders submitted a bill to the lower house to take action in response to US sanctions. The First Deputy Chairman of the State Duma, Ivan Melnikov, said that it was proposed to limit the import into the territory of Russia of a number of goods, including alcohol, tobacco and pharmaceuticals. Restrictive measures may affect not only the United States, but also other countries that are allies of Washington and supported anti-Russian sanctions.
Another possible direction of the response is a ban on the participation of American companies in the privatization of state and municipal property, and the cessation of Russian-American cooperation in the field of nuclear energy, rocket science, and aircraft construction. It may also be subject to restrictions on the purchase of IT-
of technologies
, which will also cause a serious blow to American interests.
But the Duma members have more radical proposals. The bill proposes to declare that the exclusive right to trademarks has been exhausted in respect of goods on a list defined by the Russian government, the copyright holders of which are citizens of the United States and other countries who have supported American sanctions against the Russian Federation. This means that Russia will be able to independently produce the products that it considers necessary and which technology it possesses. The permission of the copyright holder, that is, American companies or citizens, is not required in this case.
It turns out that a huge amount of goods, the rights to which the Americans possess, we can produce in our country. This is already a very serious return move. At least, Donald Trump started a trade war with China and due to the fact that Beijing produced similar, but cheaper products using American technology. If the production of goods, the rights to which the Americans possess, is put on stream, then such a retaliatory measure on the part of Russia can really ruin America. The income of American companies will be very much reduced, which will immediately affect the American budget.
It is such a tough and asymmetric response to US sanctions that will lead to multibillion-dollar losses for Uncle Sam's economy that could force Washington to rethink its
policies
in relation to our country and the world as a whole. The time has come to show the United States that the unipolar world order has come to an end and talk with Russia from the perspective of economic blackmail and false propaganda will fail.