The Gulf of Oman has become another hot spot on the planet, where ships associated with the transportation of oil from this region are at particular risk.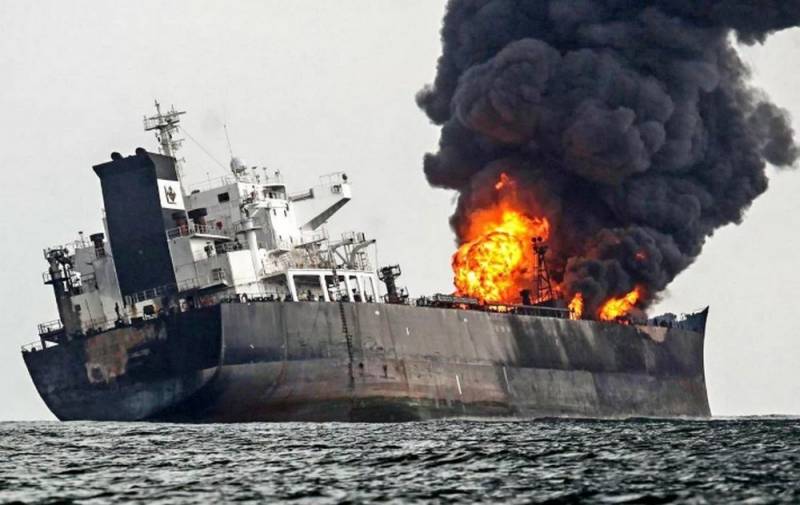 According to the Iranian government-funded international
news
Press TV, today, Thursday, June 13, in the Gulf of Oman, two oil vessels were attacked.
Currently, neither the nature of the attack, nor the name and affiliation of the attacked ships are known. It is also unknown about the victims of the attack and the extent of the damage received by tankers.
# BREAKING: Watch the aerial footage showing the aftermath of #IRGC's Torpedo attack at Front Altair Oil Tanker carrying Methanol from #Qatar to #Taiwan in #Oman Sea Video is released by #PressTV and is recorded from #IranNavy SAR helicopter flying from the #Jask's Naval Heliport pic.twitter.com/logxLkBe6P

- Babak Taghvaee (@BabakTaghvaee) June 13, 2019
Signals of the attack were received by the seaports of Pakistan and Oman. According to the channel, we can talk about explosions on board ships.
Recall that on May 12, in the port of Fujairah (UAE), located in the same Gulf of Oman, sabotage was committed against a dozen tankers, during which explosions occurred that led to a fire on oil tankers.
US National Security Advisor to the US President John Bolton, and later the US State Department, said the sabotage was arranged by Iran using magnetic mines. Given that the American version was not developed, it was to be expected that attacks on ships would continue.