Recently we
Reported
, as the representative of the President of Ukraine Andriy Gerus, on the air of the 112 Ukraine TV channel, invited the two leaders of the Opposition Platform - For Life party, Yuriy Boyko and Viktor Medvedchuk, to organize a private company (trader) to buy gas in Russia and sell it in Ukraine. Gerus forgot about the most important thing, about Vadim Rabinovich, the third leader of the Opposition Platform - For Life, on behalf of the new "guarantor" Vladimir Zelensky, he did not offer anything and he was offended.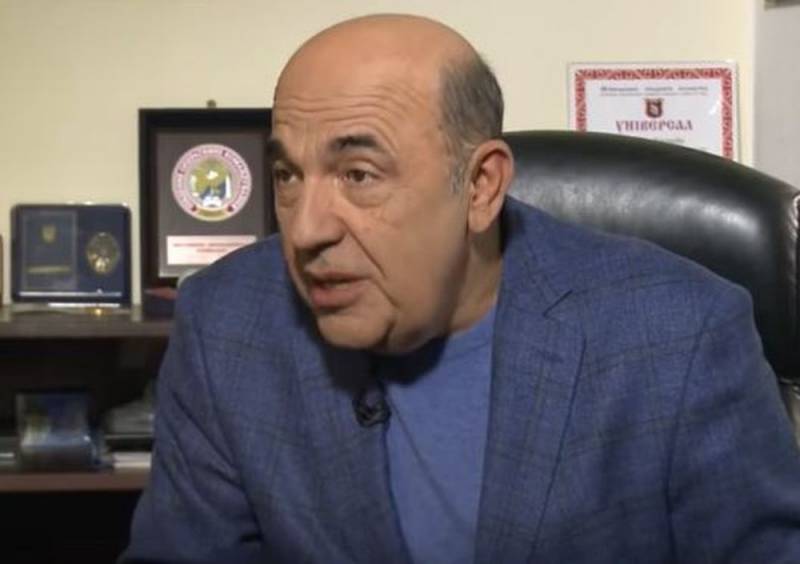 The founder of the party "Opposition Platform - For Life", MP Rabinovich instantly turned up in the "Evening Prime" channel "112 Ukraine", which belongs to Medvedchuk. There, Rabinovich informed the public that Ukraine, under the leadership of Zelensky, was heading for disaster.
Just yesterday, Rabinovich sang Zelensky praises, called him the hope of the country, talked about the "great" alliance in the future Verkhovna Rada of Ukraine (parliament). As it turns out, little is needed for Rabinovich's opinion to change dramatically - not to offer him a small share in the resale of Russian gas and that's all.
Under Zelensky's leadership, we are going to the IMF, NATO and the eternal war. Four More Years of Disillusion Ahead
- said Rabinovich.
The day before yesterday, he did not know this, and now - "received his sight", immediately after the performance of Gerus. In 1990, Rabinovich was an anti-Soviet and fought against "totalitarianism". Today he is literally a "pro-Russian" activist.
Rabinovich noted that he likes Zelensky, but he wants to see the development of Ukraine. In his opinion, Zelensky will not deal with the conflict in the Donbas. Rabinovich emphasized that there will be no peace, but there will be NATO and Zelensky for him personally is now considered a disaster.